However, the Iranian Tasnim news agency, citing an unnamed source, has denied the fact of missiles hitting Iran's base in Syria, saying that "all these reports over attack on an Iranian military base in Syria and the martyrdom of several Iranian military advisers in Syria are baseless."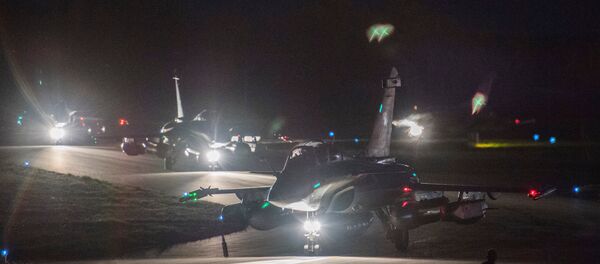 According to he Syrian Observatory for Human Rights, the attack is likely to have been an strike conducted by the Israeli military.
Speaking to Sputnik, a spokeswoman for the Israeli Defense Forces, however, has declined to comment on missile strikes against several Syrian government military bases.
There have been no official statements from the Syrian government on the incident yet. It is also not known yet who struck at the Syrian army's warehouses.