"With virtually no public discussion or debate, the Army commandos are helping locate and destroy caches of ballistic missiles and launch sites that Houthi rebels in Yemen are using to attack Riyadh and other Saudi cities," the New York Times reported Thursday.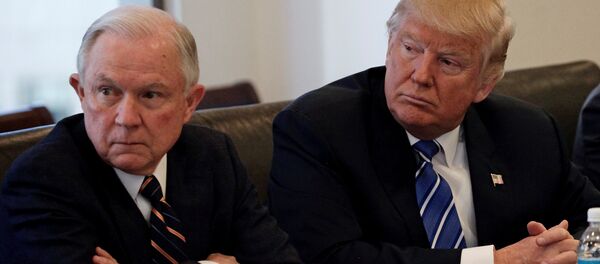 6 January 2018, 00:42 GMT
Even the NY Times, which hasn't always been the strongest source of criticism of the US' now-perpetual involvement in conflicts in Iraq, Afghanistan and Syria, to name a few, noted Thursday that the details of the Green Berets' operation "appear to contradict Pentagon statements that American military assistance to the Saudi-led campaign in Yemen is limited to aircraft refueling, logistics and general intelligence sharing."
One exception, of course, to the Pentagon's tight-lipped nature on US operations in Yemen came in January 2017 when decorated US Navy SEAL William Ryan Owens died during the Yemen raid. Upon the first death of a US service member during the administration of President Donald Trump, the US government had no choice but to publicly acknowledge parts of its overseas mission.
According to two Saudi Arabia observers, the presence of US Army Special Forces along the Saudi Arabia-Yemen border is not very surprising, given Washington's willingness to do Riyadh's dirty work.
​The development is "not at all" shocking, analyst Catherine Shakdam, a political commentator and author of "A Tale Of Grand Resistance: Yemen, the Wahhabi and the House of Saud," told Radio Sputnik.
"I don't know if you recall, but in the past we actually discussed the presence of American troops in Yemen. It wasn't so much of a secret. I don't know if you recall but I did an interview with General Saleh, the nephew of [former Yemeni] President [Ali Abdullah] Saleh. He was actually telling me that it's not a secret as far as the military is concerned in Yemen — that they were in Yemen since the very beginning," the analyst explained to Loud & Clear hosts Brian Becker and John Kiriakou.
"Here we are again: what people used to call 'conspiracy theories' and 'false allegations' turn out to be true," she said.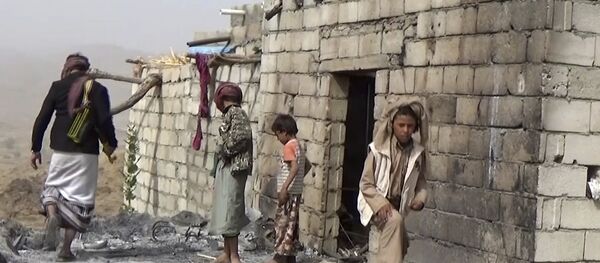 Kiriakou, a former CIA officer, agreed, saying, "I think that's right. We really shouldn't be surprised by this. The United States — I hate to say this, but I'm just going to say it straight out — the United States has been in the pocket of the Saudis for many, many years. For so many years it was about oil; now it's about oil and investments. In many cases, we end up doing the Saudis' dirty work for them."
"In this case, it was supporting them politically when they decided to go into Yemen and militarily with refueling and advisers and now we have special forces on the border," Kiriakou said.