While Israel has repeatedly expressed concerns over Iran's entrenchment in Syria and its alleged smuggling of weapons to the war-weary country, it appears that the Syrian army has identified and seized a huge cargo of Israeli-made arms, munitions, explosives, as well as digital equipment and drugs, as they were reportedly destined for the terrorists in the northern suburb of Homs.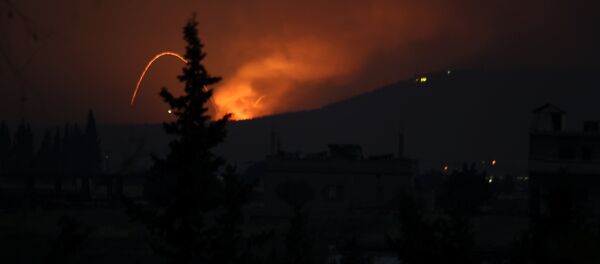 Having stepped up their offensive on the militants south of Damascus, the army units have also
uncovered
another stockpile of weapons manufactured in Israel and chemical materials, hidden in a network of tunnels in the areas of al-Hajar al-Aswad and Moghadam.
Last month, the Syrian Arab News Agency (SANA) reported explosions near the cities of Hama and Aleppo, which appeared to be missile strikes on arms depots that were allegedly being used by Iranian-backed forces. A report by the Israeli newspaper Haaretz suggested that the IDF might be responsible for the incident, citing Defense Minister Avigdor Lieberman saying that Tel Aviv would continue to declare that it had freedom to operate in Syria.
However, when speaking to Sputnik, a spokeswoman for the IDF, refused to comment on the attack.
READ MORE: Israel Refuses to Comment on Reported Missile Strikes Against Syria
This is not the first time that Israel is suspected of striking targets in Syria as tensions between the two countries have further escalated: on April 9, Israeli fighter jets hit the country's T-4 airfield in the province of Homs, killing 14 people, including seven Iranian military advisers, according to the Russian Defense Ministry.
In February, Israeli Air Force carried out an attack on the same airbase, having struck 12 Syrian and "Iranian military targets" at T-4. Prior to the strikes, Tel Aviv reported that an Israeli Apache helicopter had intercepted an Iranian drone after it crossed into the Israel-occupied Golan Heights, and had struck at what the IDF called Iranian targets in Syria, provoking retaliatory fire from Syrian air defenses, which brought down an Israeli fighter jet.
READ MORE: US Mattis Says Washington 'Had Nothing to Do' With April 30 Strikes on Syria
According to recent report by CNN, referring to an unnamed source in the US administration, the intelligence services suspected that Iran might have been transferring weapons to Syria after the United States, France and the United Kingdom fired over a hundred of missiles at the war-ravaged country in response to an alleged use of chemical weapons by government forces in Douma.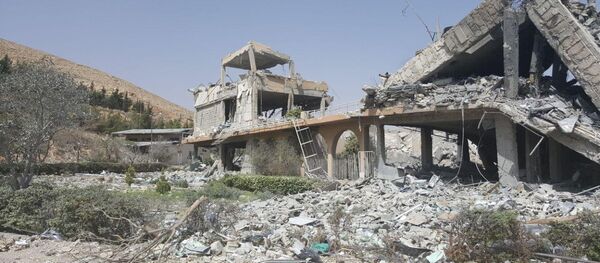 The media outlet suggested that the shipments from Iran to Syria were of particular interest because they may have contained weapons that could be used against Israel in the future.
In late February, SANA reported that the Syrian military had discovered warehouses in Deir ez-Zor filled with arms and ammunition, including those made in Israel.