Black Cube is the same firm hired by disgraced movie mogul Harvey Weinstein to smear his victims. Whitney Webb, a journalist at Mintpress News, joined Radio Sputnik's Loud & Clear to talk about the controversial arrangement.
"I think it shows the desperation of the Trump administration in terms of its efforts to justify what it has been trying to do in shredding the Iran deal, even though Iran has been found to be in full compliance with the agreement since it was established," Webb told Loud & Clear.
Black Cube's dirty ops campaign sought to discredit the Iran deal by uncovering compromising information about key negotiators' personal relationships and whether they had any conflicts of interest in negotiating the deal. Trump officials reportedly provided the plan of attack to Black Cube investigators, although not much else is confirmed about the actual operation, according to The Guardian.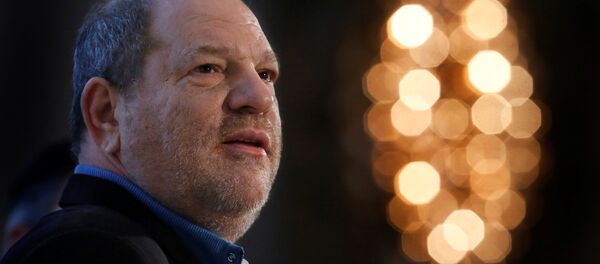 7 November 2017, 13:12 GMT
"They're looking for a justification for why they need to shred the deal — even though the decision to shred the deal has already been made, they need reasons for that that are publicly acceptable," Webb told hosts John Kiriakou and Brian Becker.
Contact between Trump's team and Black Cube was initiated after Trump's first foreign visit as a US president, when he met with Israeli Prime Minister Benjamin Netanyahu and President Reuven Rivlin in Tel Aviv on May 22, but it isn't clear what made Trump's circle decided to retain the company, which came into focus internationally after revelations in the press that Harvey Weinstein had hired the firm and that they had pretended to be a women's rights advocate, and another victim of Weinstein's, while they secretly recorded his accuser, Rose McGowan.
"They do a lot of dirty work for a lot of people in the private sector and for some foreign governments as well," Webb noted.
"Beyond Harvey Weinstein, Black Cube has been involved in some other scandals in recent years," Webb said. "For example, Black Cube had been hired to hack the personal data, including medical records and private emails, of Nigerian President [Muhammadu] Buhari prior to his election. And this is significant because Buhari is relatively disliked by Israeli officials because he vocally has supported Palestine and the two-state solution, which is a solution to the Israeli-Palestinian conflict the Israeli government rejects," she said.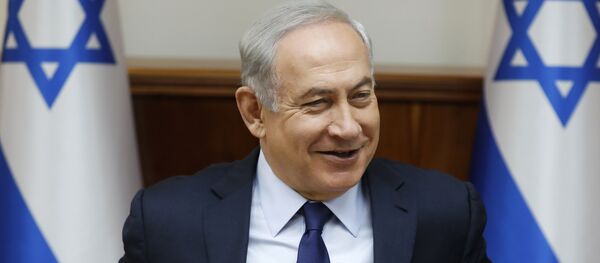 Black Cube was founded in 2010 by former Mossad agents Dan Zorella and Avi Yanus and employs a number of former members from Israel's intelligence units including Aman, Mossad, and Shin Bet. Black Cube's Honorary President, Meir Dagan, who sat on its advisory board, was the director of Mossad between 2002 and 2012. According to Black Cube's website, he was one of the "most illustrious and successful" directors of the agency.
"And it's also taken out work on behalf of Israeli billionaire and blood diamond merchant Beny Steinmetz, who was under investigation in several countries for corruption," Webb said. "And although it's unclear who hired Black Cube, I understand some of its operatives were caught breaking into the office of a prosecutor in Romania and trying to steal case files from the office of the prosecutor who was targeting Steinmetz in an attempt to weaken the case against him."
Commenting on the issue Black Cube said in a statement: "It is Black Cube's policy to never discuss its clients with any third party and to never confirm or deny any speculation made with regard to the company's work. Referencing Black Cube has become an international sport during 2018. Black Cube has no relation whatsoever to the Trump administration, to Trump aides, to anyone close to the administration, or to the Iran Nuclear deal. Anyone who claims otherwise is misleading their readers and viewers. Luckily, the Mossad and the CIA are capable to deal with the Iran Nuclear deal and other issues of national security without relying on the expertise of Black Cube. It is important to note that Black Cube always operates in full compliance of the law in every jurisdiction in which it conducts its work, following legal advice from the world's leading law firms."
Two Black Cube employees were arrested in Romania in 2016. According to a press release from Romania's Directorate for Investigating Organized Crime and Terrorism, the pair, acting under Zorella and Yanus, "initiated and set up a criminal group organized for the purpose of committing several offenses, namely offenses of harassment and cybercrime," consisting of threatening phone calls and phishing attacks.