An investigation into potential involvement of Temer in the corruption scheme centers around a presidential decree, signed in May 2017, that changed the port management system, which allegedly favored logistics company Rodrimar SA in exchange for bribes for the Brazilian Democratic Movement Party.
"No, I am not afraid. I am not afraid but such developments would be disgraceful," Temer said, as broadcast by the CBN radio, speaking about the possibility of arrest.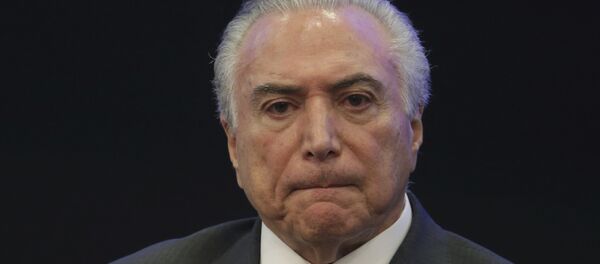 25 October 2017, 16:46 GMT
The politician added that he respected the prosecutor's office.
Temer came to power in 2016 after the impeachment of former Brazilian President Dilma Rousseff, who was accused of misusing public funds.