The tourist is supposed to arrive at the ISS on board Russia's Soyuz spacecraft.
"Due to the postponement of the Nauka multipurpose laboratory module's launch to the ISS to 2019… free seats appeared on the Soyuz spacecraft for the fall of this year and the spring of 2019… In the spring of 2019, a seat on a space flight is expected to be provided for a participant or a tourist. The relevant proposals were sent to Space Adventures, the European Space Agency and Boeing, which previously purchased seats for NASA astronauts to fly to the ISS," one of the sources said, adding that a UAE citizen was the most likely candidate for the flight in 2019.
READ MORE: No Space for Partnership: Analyst Predicts Dark Future for ISS Joint Project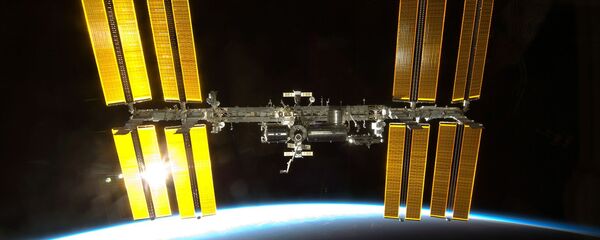 Another source told Sputnik that initial discussions about the flight of two foreign candidates were currently ongoing, with one of them being from the UAE and the other one from Bahrain.
He added that a possible flight with professional astronauts from the United States or Europe would be more profitable in terms of Russia's economy, because it would be a long six-month expedition rather than a ten-day flight.
"In this regard, if ESA or NASA are willing to send their astronaut to the ISS on a long expedition, they will be given priority," the source stressed.
In turn, another source from Russia's Cosmonaut Training Center told Sputnik that no contracts for space tourist flights had been signed yet.