The US has allegedly given Israel the go-ahead to assassinate General Qassem Soleimani, the commander of the Iranian Revolutionary Guard's overseas arm, the Quds Force, the Kuwaiti newspaper Al-Jarida reported.
The paper, seen in the Arab world as being instrumental in getting Israel's message across to other Mideast countries, quoted an unnamed source in Jerusalem as saying that "there is an American-Israeli agreement" that Soleimani is a "threat to the two countries' interests in the region."
According to the report, Washington's purported nod to kill the Iranian general comes three years after the US  thwarted an Israeli attempt to assassinate him near Damascus.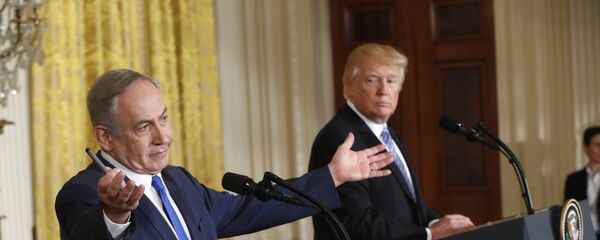 If the Al-Jarida story is anything to go by, the Americans allegedly warned Tehran about the panned assassination and about the Israelis watching Soleimani's every step.
According to the newspaper, Washington's decision to tip off the Iranians "sparked a sharp disagreement between the Israeli and American security and intelligence apparatuses regarding the issue."
The newspaper also purported that Iran's second in command in Syria, Mohammad Reda Falah Zadeh, also "might be a target" for an Israeli attack.
READ MORE: 'Don't' Test Us': IRGC Warns Israel Not to Challenge Iran's Power in Region
Israel has repeatedly voiced concern over the alleged Iranian military presence in Syria and claimed that the Islamic Republic has been building a base in the country.
Iran has consistently denied having a military presence in Syria, but has admitted to sending military advisors to help Damascus fight terrorism.