"A Guatemalan national [Lorenzana-Cordon] was sentenced to life in prison following a March 2016 trial that resulted in a conviction for his participation in an international drug trafficking conspiracy," the release said on Thursday. "He was responsible for the distribution of multi-ton quantities of cocaine for illegal importation into the United States."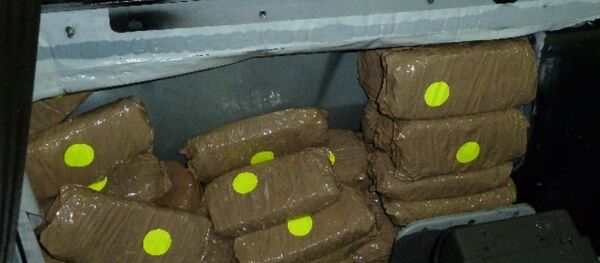 16 January 2018, 22:58 GMT
The 53-year old Lorenzana-Cordon led a criminal organization that had close ties to the violent Sinaloa Cartel responsible for transporting massive amounts of cocaine for sale on US city streets.
The Justice Department said that between 1996 and 2009, the defendant and his co-conspirators imported tons worth of product from Colombia into Mexico and then ultimately into the United States.
In February, the defendant's brother, Eliu Lorenzana-Cordon, was also sentenced to life in prison for his role in the conspiracy.