Reacting to recent developments, Israeli security cabinet member and Housing Minister, Yoav Galant, said that the Jewish state would seek to eradicate Iran's military presence in Syria.
"An opportunity has arisen for Israel to uproot Iran from Syria, and we'll take advantage of this opportunity, he said at a cultural event in the Tel Aviv suburb Givat Shmuel, adding that "We need to strike while the iron is hot and eradicate any trace of Iranian entrenchment in Syria. We'll put the Iranian genie back in its bottle."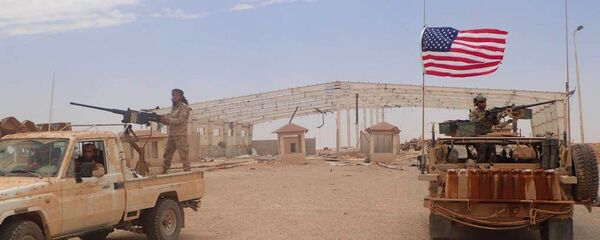 The minister slammed the Islamic Republic as "an imperialist terrorist nation," that has entrenched in Yemen, Iraq, Syria and Lebanon "to surround us and create a war of attrition between ourselves and the Arabs."
At the same time, Galant suggested that Tehran has created difficulties for itself.
"The Iranian economy is in a bad state, and there's an internal debate in Iran. Many understand that the focus on exporting terrorism and developing nuclear weapons is using up the resources of tens of millions of residents who need to live," he said.
Earlier this week, Hadashot TV news reported, citing unnamed Israeli officials, that the security cabinet thought Iran "has gotten the Israeli message, and won't mess with us in the near future." The remark came a day after Tel Aviv launched dozens of missiles on alleged Iranian positions in Syria in response to a purported Iranian rocket bombardment at Israeli frontlines.
"Launches of about 20 missiles were registered at around midnight toward the frontier positions in the Golan Heights by Iran's al-Quds forces. Several bases were targeted," said an Israeli army spokesman, adding that some rockets were intercepted.
READ MORE: Damascus Will Not Hesitate to Respond to Israeli Airstrikes — Syrian Ambassador
Iran, for its part, denies its military presence in Syria, saying there are only military advisers, who help the Syrian government's army fight terrorist groups.
"Iran has no military presence in Syria, no bases. Israel is lying. It was Syria that conducted strikes yesterday in response to the repeated attacks on the country. Israel must realize that the situation has changed and aggression would not go unanswered," a member of the Iranian parliament's commission on security and foreign policy, Abolfazl Hassan Beigi, stressed.