"It's possible," John Bolton said on CNN when asked if the US might hit Europe with sanctions, stating that it depends on the conduct of other governments.
"The rationale for getting out of the deal is it was contrary to American national security interests when we got into it and it hadn't gotten any better with age," National security adviser John Bolton said.
Bolton noted that he hoped the Europeans would see that it was in their best interest to reach an agreement with Washington on Iran.
"The president has to make a decision, where America's interests lie; and it did not lie in continuing this deal. The consequence of the US getting out of it is to re-impose all American sanctions as they were before the deal came into effect. I think what we've seen is Iran's economic condition is really quite shaky so the effect here could be dramatic," he said.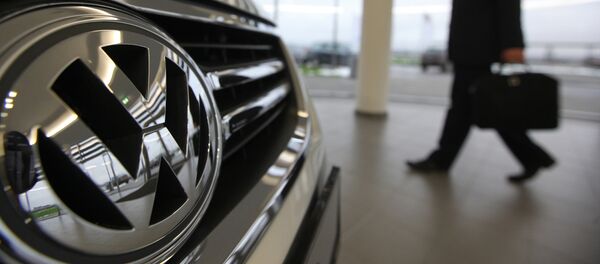 The policy of the
US administration
is not to change the government in Iran, Bolton noted, saying that it is to ensure that Iran never approaches the acquisition of nuclear weapons and their delivery systems.
Answering a question about the US imposing sanctions alone, without the support of China, Russia and Europe, Bolton said the US was not alone.
"We are not going it alone; we have the support of Israel, we have the support of the Arab oil-producing monarchies and many others; and the consequences of American sanctions go well beyond goods shipped by American companies, because of our technology licenses to many other countries and businesses around the world," he stated.
READ MORE: Iran Deal: China Has Good Experience of Circumventing US Sanctions — Academic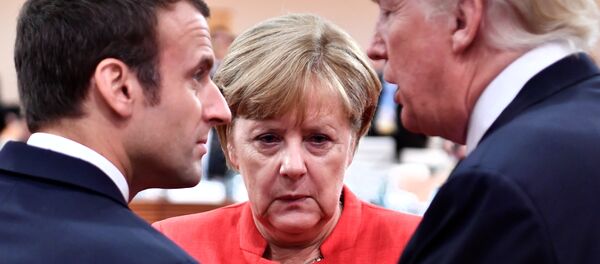 Europe and France have reportedly discussed with the US the possibility of further exemptions for European companies that could be affected by US economic sanctions on Tehran in order to "defend their economic interests," as a number of French enterprises, including Total, Renault, and Sanofi are operating in Iran.
On May 8, US President Donald Trump announced his decision to withdraw the United States from the Joint Comprehensive Plan of Action (JCPOA), also known as the Iran nuclear deal. He also promised to reinstate the sanctions against Iran that were lifted as a result of the agreement.