French Foreign Minister Jean-Yves Le Drian declared that his country "has nothing to learn" from Ramzan Kadyrov, head of Russia's Chechen Republic, after the latter insisted that France bears responsibility for the upbringing of the perpetrator of the May 12 knife attack in Paris.
"There are no lessons for us to be learned from a dictator who does not respect the first steps his own country is making towards the rule of law, and who also knows very well that there are thousands of Chechens fighting on the side of Daesh*," the minister said after a meeting with his British counterpart Boris Johnson in London.
READ MORE: France Has Become Jihadist Hotspot in Europe — Crime Expert on Paris Attack
Earlier Ramzan Kadyrov confirmed that the perpetrator of the recent stabbing attack in Paris, a 20-year old man named Khamzat Azimov, was born in Chechnya.
"The French authorities bear full responsibility for the fact that Khamzat Azimov embarked on a path of crime. He was only born in Chechnya, but he grew up in France and his personality, his views and convictions were formed there," the Chechen leader declared.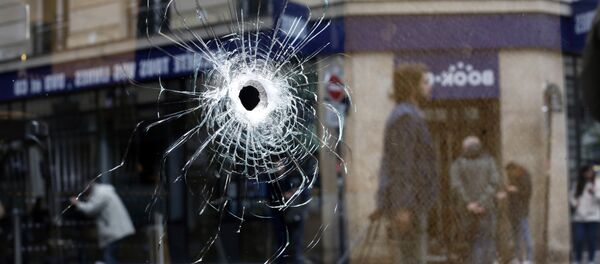 French media also reports that at least six members of France's Chechen community were arrested by the authorities as part of the ongoing investigation into terrorist attacks that occurred in Barcelona and Cambrils in August 2017.
According to France Info, the arrests were made in the Bas-Rhin, Haute-Garonne and Girone prefectures of the country and were not related to the investigation into the attack in Paris.
READ MORE: French Police Confirm Terror Trail in Deadly Paris Stabbing Attack — Reports
One person was killed and several injured during a violent stabbing attack that took place in Paris on May 12.
The perpetrator, a 20-year old man of Chechen descent named Khamzat Azimov who became a French citizen in 2010, was shot dead by police.
The notorious terrorist group known as Daesh has reportedly claimed responsibility for the attack.
*Daesh – a terrorist group also known as ISIS, ISIL or the Islamic State; it is outlawed in Russia and many other countries.