The list of shortfalls includes fighter aircraft struggling to operate at night, pilot attrition within the Luftwaffe, and just four out of 128 Eurofighter Typhoons ready to fly combat missions.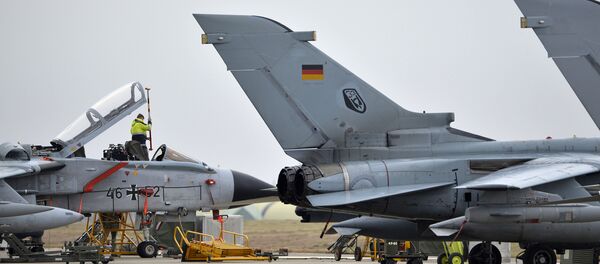 The problems aren't limited to the German Air Force. "Less than half of the 224 Leopard 2 tanks are ready to roll and a mere five of the Navy's 13 frigates are seaworthy," Sputnik previously reported, citing the Germany Defense Ministry's "Report on the Operational Readiness of the Bundeswehr's Primary Weapon Systems 2017."
German Defense Minister Ursula von der Leyen acknowledged in February that "we cannot make up for the years of reductions and cuts over 25 years" quickly, adding that the €200 billion ($250 billion) military modernization program was "a long and arduous path."
Berlin has kept defense spending at just 1.2 percent of its GDP in recent years, a fact that has not gotten past US President Donald Trump. "We have some friends and some enemies where we have been tremendously taken advantage of over the years on trade and on military," he remarked in March.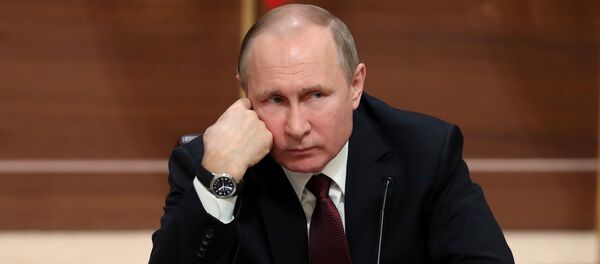 "If you look at NATO, where Germany pays 1 percent and we are paying 4.2 percent of a much bigger GDP, that's not fair," he complained.
Berlin later budged, but not by much. In early May, German Chancellor Angela Merkel's defense minister announced the country would increase defense spending to 1.5 percent of GDP by 2025, still 0.5 percent below the 2 percent requirement NATO members agreed to in 2014.
The US has pressured European nations to increase military spending for years, saying that the Pentagon cannot provide the same range of security services as in the past, according to the Carnegie Endowment for Peace's report on "The Politics of 2 Percent."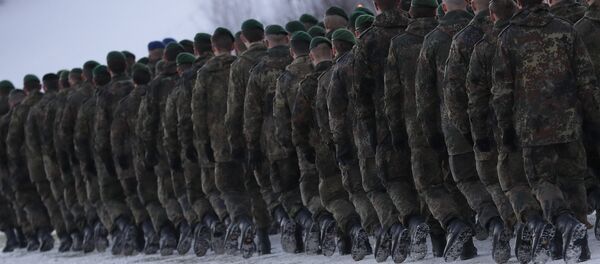 "For years, various US governments have attempted to stimulate higher defense spending by explaining to their European allies that the United States could not provide the full set of security services to Europe as it used to, and by pointing out that the heavily uneven sharing of the defense burden among allies was not sustainable," the report says.
The NATO Response Force (NRF), according to the organization's website, is a rapidly deployable multinational response force encompassing land, air, sea and special operations capabilities. Created in 2002, it is intended to spearhead the response to emerging crises.