European Commissioner for Migration and Home Affairs Dimitris Avramopoulos said that the EU is considering the possibility of protecting the interests of its companies from the re-introduction of US anti-Iranian sanctions.
He added that the European Commission "discussed concrete, practical solutions to make sure the European Union can continue to live up to its commitments under the [Iran nuclear] deal and protect our economic operations."
READ MORE: Merkel on Iran Deal: We Experienced Setback in EU Relations With US
"We did discuss the possibility of applying our blocking statute. We are ready to do so if needed," he emphasized.
The blockings statute is seen as a measure which will shield European companies doing business with Iran, help them not comply with the US's sanctions-related decisions and demand compensation for losses caused by Washington's actions.
Earlier, it was reported that France, Germany and Britain clinched a deal with Tehran to develop a program on strengthening mutual economic ties in response to the White House's withdrawal from the Iran nuclear deal, also known as the Joint Comprehensive Plan of Action (JCPOA).
READ MORE: US Iran Deal Exit 'Chance for Europe to Once & For All Pursue Own Policy' – Prof
Late last week, US National Security Advisor John Bolton did not exclude that Washington may slap sanctions on EU companies cooperating with Tehran after the US administration's exit from the JCPOA.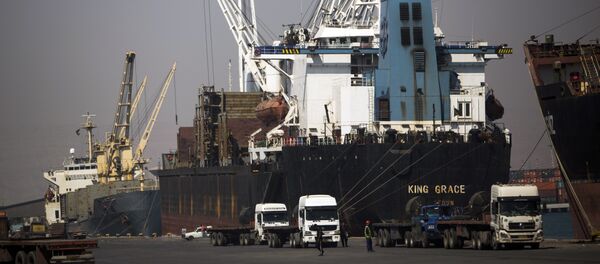 Announcing his decision to withdraw the US from the Iran nuclear deal on May 8, President Donald Trump also pledged to reinstate the anti-Iranian sanctions that were lifted as a result of the agreement.
The JCPOA was signed by the EU and the P5+1 group of countries, including China, Germany, France, Russia, the UK and the US, on June 14, 2015. The agreement envisages the gradual lifting of anti-Iranian economic sanctions in exchange for Iran curbing its nuclear program and allowing inspections to ensure that the nature of this program is peaceful.