"The main reason I'm here is, I've seen the pattern over the years where I feel the current politicians in charge of the state are anti-public education," Raleigh high school teacher Bill Notarnicola told the Chicago Tribune. "As we're growing, the funds are not keeping up with the growth. We are seeing cutback after cutback after cutback."
The North Carolina rally, which follows teacher protests in West Virginia, Oklahoma, Kentucky and Arizona, resulted in around three dozen school districts in the state canceling class Wednesday. The teachers walked from the North Carolina Association of Educators office to the North Carolina State Legislative Building.
According to Rachel Holdridge, a special education teacher at Wilmington's Alderman Elementary School who also drives for Uber on the side to pay bills, lawmakers and state government "keep giving tiny raises and taking so much away from the kids."
The North Carolina Association of Educators told WTKR that the Wednesday protests are just "the beginning of a six month stretch of time to hold our legislators accountable for prioritizing corporate tax cuts instead of our classrooms."
"The ultimate goal is to elect more pro-public education leaders in North Carolina and to have long-term, sustainable victories," they added.
The teachers are urging lawmakers to invest more per student in spending until it reaches the national average. In addition, teachers are calling for the creation of a multiyear pay plan for teachers, administrators and other school personnel that would raise incomes to the national average.
According to the National Education Association, North Carolina's teachers ranked 39th in average teacher pay last year, with an average salary of $49,970. The national average public school teacher salary was $58,353.
Although North Carolina educators have had some salary increases in recent last years, their wages haven't kept up with inflation: teachers' real wages have decreased by 9.4 percent since 2009 when inflation is taken into account. North Carolina also ranked 39th in terms of per-student spending, where students are allocated $2,313 less than the national average, which was $11,787 last year.
The state legislature's prohibition of multi-year teaching contracts is part of North Carolina's attempt to eliminate teacher tenure, with previous laws aiming at that goal being struck down by the North Carolina Supreme Court in recent years. However, many teachers state that they prefer longer-term contracts to feel more secure in their jobs, WTKR reported.
"This plan must include restoration of compensation for advanced degrees and longevity," the North Carolina Association of Educators recently said. "The plan must also stop the flat-lining of experienced educators' pay."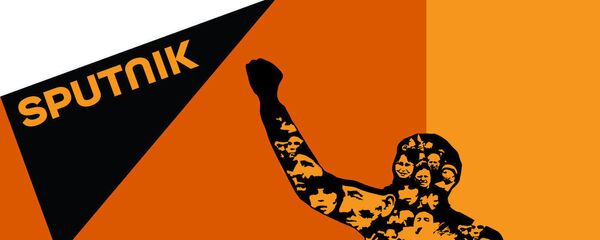 In addition, teachers are asking for a reduction in class sizes and an increase in the number of school nurses, counselors and social workers to enhance community health.
On Tuesday, North Carolina House Speaker Tim Moore said that budget leaders in the House and Senate are ready to approve at least a 6.2 percent increase in teacher salaries for the next year.
Moore also told reporters Tuesday that the 6.2 percent raise marks the fifth year teacher pay has increased in North Carolina.
"That's more than a lot of people out there in the private sector are getting," Moore said.
"Long-term salary growth is in fact what North Carolina teachers need, and that's exactly what they got."