​Speaking to Radio Sputnik's Loud & Clear, Ali Abunimah, co-founder of The Electronic Intifada and author of the book "The Battle for Justice in Palestine," explained that the ethnic cleansing of hundreds of thousands of Palestinians from the region is the cause for the "modern crisis that continues to this day."
"What the Palestinians call the Nakba… [is] the deliberate planned destruction by the Zionist militias who understood that they could not establish a Jewish state in a country where there was a majority that was not Jewish, that was Palestinian, Muslim and Christian," Abunimah told show hosts Brian Becker and John Kiriakou. "What we see now in Gaza is Palestinian refugees saying 'We want to go back to our homes, we haven't forgotten, we haven't let go of our rights.'"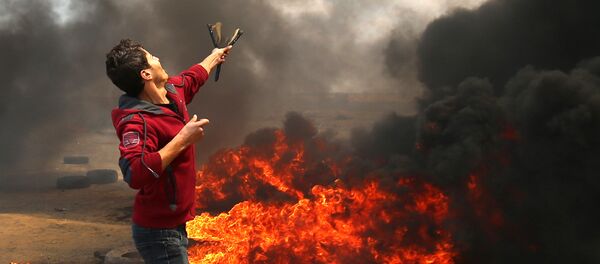 "Yawm an-Nakba" means "Day of the Catastrophe" in Arabic.
"Israel denies them the right to go home and, in fact, shoots them dead if they try, solely because they are not Jewish… that is the ongoing Nakba today," the author added.
Though the US is ignoring the violation of Palestinians' human rights, Abunimah noted that support was brewing within the international community.
"I was just in Dublin, Ireland, over the weekend at a Palestine Freedom conference and it was really heartening to be there because the feeling of solidarity in Ireland is so strong," he said. "It was opened by the Lord Mayor of Dublin, Mícheál Mac Donncha, who just himself a few weeks ago was banned by Israel from entering because of his support for Palestinian rights." Mac Donncha called for full support for the Palestinian-led Boycott, Divestment and Sanctions movement, he noted, and the Dublin City Council a few weeks ago became the first European capital to endorse the BDS movement, which calls for international pressure against Israeli state institutions in the form of boycotts of Israeli companies and events, divestments from the same, and sanctions against the state.
"You have to remember: boycott… the Israel lobby tries to demonize it, but this is an honorable tactic that goes back to the civil rights movement in the US and, of course, international boycott was crucial in ending apartheid in South Africa," Abunimah continued, adding that "Israel and its lobby are trying to turn boycott tactics, nonviolent civil protest, into some kind of dirty word almost akin to terrorism."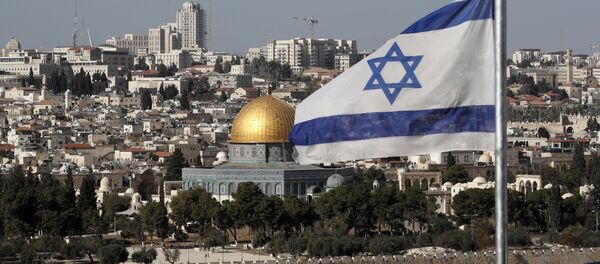 Nevertheless, the solidarity movement is growing, according to Abunimah, who said that images of Ivanka Trump, the US president's daughter, and Israeli Prime Minister Benjamin Netanyahu cheering on the opening of the US embassy in Jerusalem as Palestinian are being gunned down "produces real, visceral disgust in people."
"They see the US government, European governments, refusing to condemn what Israel is doing and they know that these governments are not speaking for them, so I do think that that popular grassroots movements is growing rapidly," he noted.
He also called US Ambassador to the United Nations Nikki Haley's Tuesday comments blaming Palestinians for the deadly violence "utterly reprehensible, depraved statements."
Addressing the UN, Haley praised Israel for showing "restraint" against Hamas, which she said has "been inciting violence for years, long before the United States decided to move our embassy" to Jerusalem.
Abunimah pointed out that Haley was using "an old tactic of trying to blame Palestinians for their own deaths" and that "Hamas didn't even exist before the early 1990s."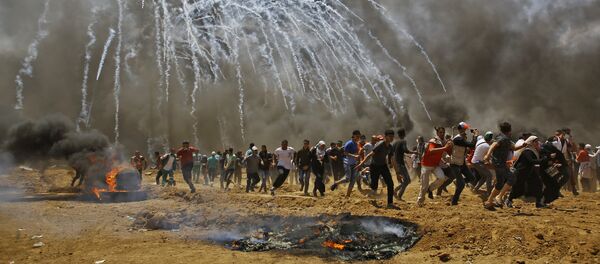 "Hamas is a product of this conflict, not the cause of it," he said. "The propaganda coming out of Nikki Haley's mouth about Israel has a simple goal: It's to demonize Palestinians, to paint people who are demanding their human rights as terrorists in order to justify murdering them."
Even though the majority of mainstream media are painting the unrest in Gaza as a failed terrorist attack by Hamas, Abunimah said that people "see this massacre and they know that it can't be right, no matter what the US government says."