Ashraf Aboul-Yazid, president of the Seoul-based Asia Journalist Association, said he wholeheartedly agreed with Moscow's characterization of Vyshinsky's detention as being "disgraceful and scandalous."
"Journalism is the living consciousness of societies, and journalists are their voices," Aboul-Yazid said. "Free states must help journalists in their mission to support democracy. It is not right to stop them doing their job," he added.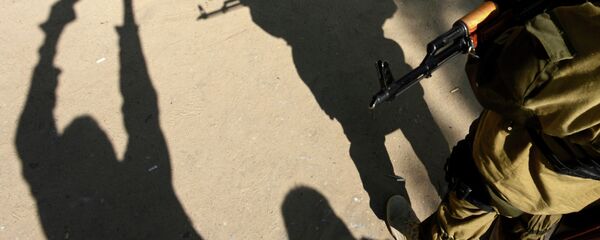 "I consider this action of detaining Vyshinsky as a political act, not an act of true justice, as individuals must not suffer from the decisions taken by their own countries; sending an innocent journalist to prison for 15 years for a fake charge is not accepted to journalists' unions nor by world establishments." On behalf of the AJA, Aboul-Yazid urged Kiev to release the journalist.
Pal Steigan, writer and editor of Norwegian news portal steigan.no, called Vyshinsky's detention "an overt attack on the freedom of the press." According to the journalist, the fact "that the chief prosecutor in Kiev also has charged him for "treason" adds much to the seriousness of the case."
Pointing out that the Ukrainian government and particularly its security services are heavily "infested" by far-right and neo-Nazi elements, Steigan stressed that "in times of conflict it is more important than ever that the principles of freedom of the press are upheld." It can only be hoped, he said, "that Mr. Vyshinky's Western colleagues demand his release and protest this attack on journalism and the press."
Turgay Olcayto, president of the Turkish Association of Journalists, noted that unfortunately, attacks on journalists are commonplace, particularly in "hot spots" such as Ukraine. "The journalistic profession is a very difficult and responsible one, because a journalist acts as the defender of the right of the public to receive information. Reliable information is extremely important. We are going through a very difficult period, but must continue, no matter what, to carry out their professional duty, whether in peacetime or in time of war."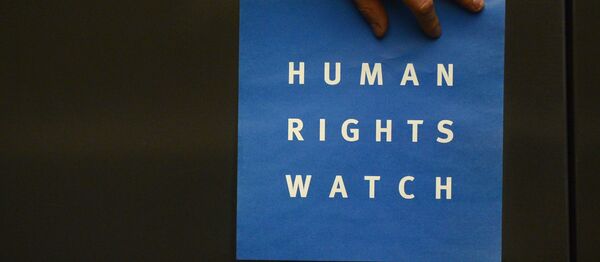 Emad Abshenas
, journalist and editor-in-chief of the Iran Daily newspaper and the head of the Association of Iranian Journalists, called the Ukrainian Security Services' action a blatant violation of international law.
Abshenas lamented that "there is no doubt that if such an incident took place in any other country, the international community and various organizations would react immediately. Unfortunately, today's Ukrainian government is an obedient partner of the US and the West, and enjoys their support and patronage. That is why the Western media did not cover this incident as it really happened. This silence is an insult to the freedom of speech and journalists' rights."
According to the editor, now is the time "for all journalists and media" to demonstrate a "correct and balanced reaction to such demeaning behavior by Ukraine," lest "certain countries" begin to perceive it as something that is normal and acceptable.
Roberto Quesada, Honduran journalist and political analyst, said that Vyshinsky's arrest shows that Ukrainian realities are becoming more and more reminiscent "of the realities of Latin American countries such as Mexico, where the harassment and murder of journalists is commonplace. Kiev has made it clear that is dangerous to one's life to engage in opposition journalism."
Unfortunately, Quesada noted that he does not believe that the current authorities in Kiev "will listen to the condemnation of international organizations."
Vladimir Radomirovic, chairman of the Union of Journalists of Serbia, told Sputnik that he found Vyshinky's detention troubling, and part of a growing trend in Europe "to detain journalists for incomprehensible reasons." Radomirovic called on Ukraine to release the Russian-Ukrainian journalist immediately until the case is heard in court.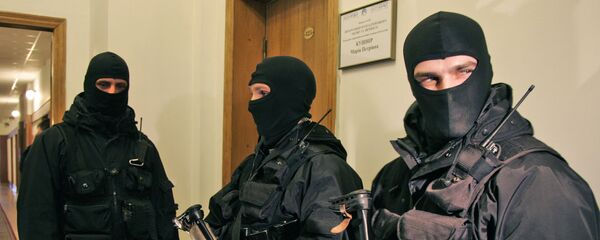 Andrej Hunko
, German politician from the Die Linke Party, echoed Radomirovic's sentiment, calling the RIA Novosti bureau chief's detention "extremely troubling." According to Hunko, the unjustified arrest "fits into the tradition of suppressing critical media in Ukraine, which has intensified in recent months."
Finally, Stanislav Novotny, head of the Czech Association of Independent Media, stressed that Vyshinky's arrest was a bad sign for Ukrainian democracy. "If this editor-in-chief is accused of state treason, this must first be proved…Those Ukrainians who organized Maidan should think about this. After all, the freedom of speech is necessary for democracy. When journalists are detained, this freedom is under threat," he said.
Vyshinsky, a dual Ukrainian-Russian citizen, was detained on charges of treason on May 15. The same day, the Ukrainian Security Service (SBU) broke into the office of RIA Novosti Ukraine in Kiev and the homes of two journalists.