The US Air Force's new MQ-9 Reaper drones killed about 28 Taliban fighters Wednesday, Task and Purpose reports, revealing the carnage in footage posted on the US Forces Afghanistan Twitter account. The drones circled the battlefield from far overhead, striking Taliban forces in conjunction with the Afghan Air Force, which used its new A-29 Super Tocano ground attack aircraft and Mi-17 Hip attack helicopters, said Army Lt. Col. Martin O'Donnell, a spokesperson for Operation Resolute Support.
​
"Fighting was subdued overnight," O'Donnell told Task and Purpose Wednesday. "It will likely pick up today. We conducted a number of additional drone strikes throughout the night and continue to enable the ANDSF [Afghan National Defense and Security Forces], who remain squarely in the lead. The 207th Corps commander is leading operations on the ground and the city remains in government control."
The Taliban boasted May 15 they had overrun large parts of Farah, which at 50,000 inhabitants is the largest city in the poppy-growing region. Although the Taliban posted images on social media suggesting they had free reign of the city, residents and officials confirmed to news agencies that local security forces were still in control of the police station and national intelligence agency facility, the Chicago Tribune reported at the time.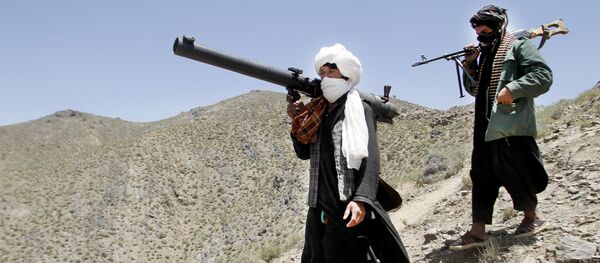 Battle has raged around the city since then, with Afghan security forces supported by American air power pushing the Taliban back and killing more than 300 fighters Wednesday, Sputnik reported.
The Taliban's spring offensive has surged since late April, shortly after the Afghan government extended a hand for peace talks. The Taliban rejected Afghan President Ashraf Ghani's invitation to participate in elections, dismissing the peace overtures as a "conspiracy," Reuters reported at the time.