"Given history of the region, given the existing pressures, these [Western Balkan] countries could turn to Russia or to Turkey and this would be a wrong solution both for the region and for Europe. This is the reason why we need to continue to work on our sovereignty, by anchoring the Western Balkans within the European Union," Macron said on the results of the EU-Western Balkans Summit, which was held in Sofia.
The European Union would not be able to increase its influence in the Balkan region unless there is "coherence or unity" within the bloc, the French president noted.
READ MORE: Turkey Resists Western Plans to Create Crisis, Instability on Balkans — Erdogan
The Western Balkans region includes Serbia, Montenegro, Croatia, Bosnia and Herzegovina, Macedonia, as well as the self-proclaimed republic of Kosovo.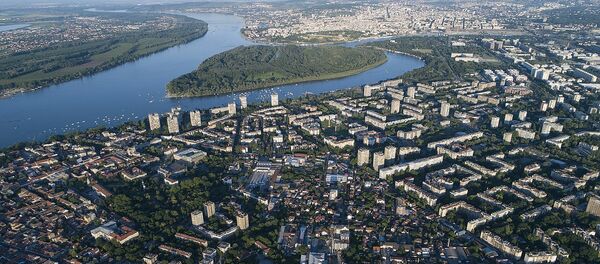 In February, the European Commission released its strategy for the Western Balkan countries called "A credible enlargement perspective for and enhanced EU engagement with the Western Balkans." The new strategy prescribes a possibility of EU accession for some candidates by 2025.
Of the Balkan countries, Albania, Macedonia, Serbia, and Montenegro are candidates for EU accession, and the negotiations are already in progress with Serbia (since 2014) and Montenegro (since 2012). Bosnia and Herzegovina has been waiting for a candidate status since February 2016.