By 2022, between 250 and 300 people could be floating off the coast of Tahiti, buying pina coladas with Vayrons as their independent, floating city-state eases out to sea to avoid a coming typhoon. That's the dream of thinkers and investors at The Seasteading Institute, anyway: they're the folks behind The Floating Island, and they plan to create a libertarian paradise complete with its own indigenous cryptocurrency, the Vayron.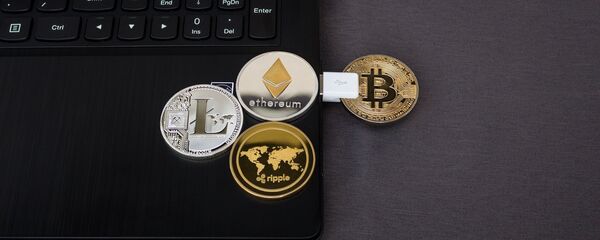 The project is expected to cost $50 million, according to the Daily Mail, and is being bankrolled by PayPal founder Peter Thiel. It will feature structures with green roofs covered with vegetation and be constructed with materials native to the South Pacific, along with recycled metal and plastic.
On January 13, 2017, the government of French Polynesia, an overseas collectivity of the French Republic, met in San Francisco with Floating Island Project delegates to sign a memorandum of understanding on the development of the project. The agreement "obligates the Seasteading Institute to conduct an economic analysis to demonstrate the economic benefits for French Polynesia, as well as an environmental assessment to assure the health of the ocean and seabed," according to the institute's website. "When these studies are complete, French Polynesia will collaborate with The Seasteading Institute to develop a 'special governing framework' for a land base and sea zone."
"We agree with the government on a vision," Marc Collins, the project's unofficial ambassador to Tahiti, told La Depeche after the agreement was signed. "The floating islands project will respect the environmental standards defined by French Polynesia. It will use renewable energies. It will welcome the development of innovative technologies for the protection of the environment. It will not be interested in any land or ocean mining resource."
Want to combat rising sea levels, obliterate the looming climate refugee crisis, live free from the shackles of government? How about the Floating Island Project which could start construction as early as 2019 in the waters off French Polynesia https://t.co/eqDsSBEYf9 pic.twitter.com/VX4fIMTsQl

— Oddfeed (@TheOddFeed) May 18, 2018
​The institute foresees other benefits to the project as well. "We believe there could be a market on our floating city for residences, tourism, aquaculture, a business park, a research institute, and a power plant to sell energy and clean water back to the host nation," the institute's website reads.
The island will be movable, as videos on the institute's website depict, making the autonomous island capable of moving to avoid storms or, as political scientist Nathalie Mezza-Garcia suggested, for residents to vote with their feet.
"If you don't want to live under a particular government," Mezza-Garcia told CBC Friday, "people will be able to just take their house and float away to another island."
"This means there is stability, outside of fluctuating geopolitical influences, trade issues and currency fluctuations — it's the perfect incubator."