The full 23-minute video still hasn't been released: an abbreviated version, only 11 minutes long, was shown to reporters, and Stars and Stripes has a roughly 20-minute version on their website.
New information revealed in the video includes the heart-wrenching discovery that the American forces who made it through the ordeal wrote "short messages to loved ones on personal devices, believing they would soon be overrun," as local Daesh forces surrounded them while they took a defensive position in a swamp.
The video, which was prepared by the Defense Department for the US Congress, comes one week after the completion of a 6,300-page investigation into what happened, as well as briefings for family members of those who were slain in the ambush near the Nigerien village of Tongo Tongo near the Mali border.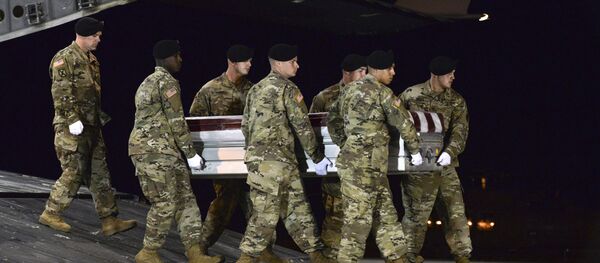 Initially, the US and Nigerien forces were ambushed just 100 meters, about the length of an American football field, from Tongo Tongo, as they were leaving.through a woods. A small group broke off to break the siege, but were stopped by a lake and eventually retreated for fear of being out-flanked.
After taking casualties, forces regrouped by a swamp, where they wrote what they thought were their final messages to their loved ones. Eventually, two French fighter jets arrived and made four shows of force but didn't fire, as they were unable to distinguish friend from enemy.
The video also shines a light on the fate of Sgt. La David Johnson, who deployed from Fort Bragg in North Carolina just a month prior to the ambush that killed him. He was able to retreat further than the small group of forces around him and as such was not found for two days, as he made it a greater distance from the initial scene of the ambush and was heavily concealed under a lone, dense tree.
Drone footage shown in the video shows Johnson's remains being recovered from under the tree and also has American forces loading his body into a helicopter. According to the video, Johnson was not captured alive but died fighting, which contradicts some earlier reports that he was executed. Pentagon spokesmen have reportedly asked that the footage not be shown out of respect for Johnson's family.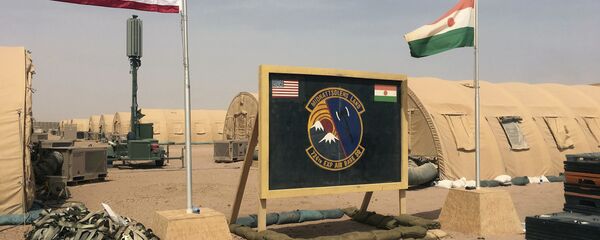 On March 5, the Daesh offshoot that carried out the attack, known as the Islamic State in the Greater Sahara to the US government, released a nine-minute video of the ambush. US Africa Command (AFRICOM), released a statement the following day, saying "the release of these materials demonstrates the depravity of the enemy we are fighting."
The mission caught high-ranking military officials off-guard because its plan differed substantially from its actual objective. Officially, the plan was just to conduct reconnaissance and meet with some local leaders. But on the ground, US and Nigerien forces were attempting to capture or kill local Daesh subcommander Doundou Chefou.