Powell, who served as the chief of staff to former UK Prime Minister Tony Blair, told Christiane Amanpour on Thursday that members of North Korean leader Kim Jong Un's circle "were very keen to study Donald Trump" when he visited the DPRK in December 2017.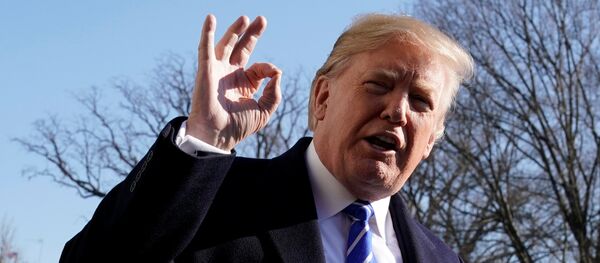 10 January 2018, 18:24 GMT
"They were reading 'Art of the Deal,' and wanted to discuss the book and what it showed about the president," Powell told Amanpour. "When I went back at the beginning of this year, they were reading 'Fire and Fury' — all on PDFs, not buying the book itself and trying to discuss what that told them about Trump, too."
However, this isn't the only reference being used by officials, the Business Insider reported. According to the publication, North Korean officials also reached out to Republican-linked analysts and think tanks in Washington, DC, to get more insight on POTUS.
And North Korean elites aren't alone in their information-gathering journey. Just a few days ago, Iran's Supreme Leader Ayatollah Khamenei shared a photo of himself on Instagram reading Wolff's book.
​It should be noted, however, that not everyone believes "Fire and Fury" is a credible source — including US President Donald Trump, who deemed the work "phony."
As Sputnik previously reported, Wolff's book, which was released January 5, 2018, might be hitting the big or small screen as television rights to the exposé were bought by Endeavor Content, the financial and sales arm of William Morris Endeavor and IMG.
So, who knows, maybe officials in North Korea may get a better sense of who Trump is with a TV or movie adaptation.