According to the Syrian media outlet, the seized items, including tanks, rockets, mortar cannons, anti-armor missiles, rifles, machineguns, rocket shells, mortar rounds, rocket-propelled grenade (RPG) rounds, locally-made rocket launchers and a remote detonator, had been hidden by Jaysh al-Islam and al-Nusra terrorists within secret caches in the al-Batra and al-Rhaiba mountains.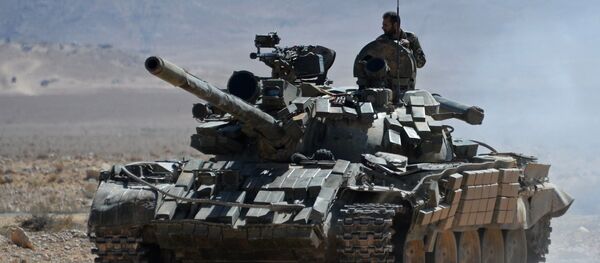 Earlier this month, government troops reportedly
discovered
a large cache of weapons – RPGs, mortar shells, improvised explosives and automatic firearms – in the Damascus suburb of Jobar. The arms were thought to have belonged to the Faylaq al-Rahman terrorist group, which had been present in Eastern Ghouta before the army liberated the region.
Last month, the Syrian Army took full control of East Qalamoun after militants and their families were evacuated to Idlib and Jarablus.