"Madam Anna C. has reached out to us recently. The woman who passed away about 20 days ago asked us to prepare a testament in favor of former prime minister, with whom she worked as a secretary at the Council of Ministers," Andrea Ferrari was quoted as saying by La Stampa newspaper on Friday.
The woman had no husband or children that is why she decided to leave three properties and two bank accounts to Berlusconi as "a gratitude for years of joint work."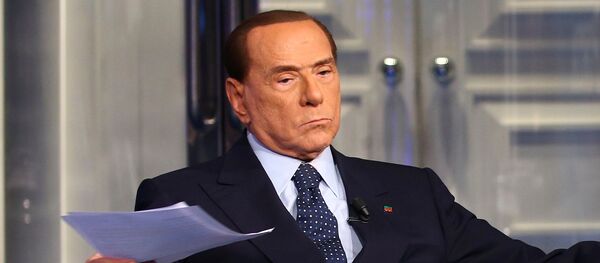 The former prime minister was found guilty of tax-fraud barred from running a public office for six years in 2013, however, he returned to the politics and became a member of Parliament after the March 4 election in Italy. During the vote, the center-right coalition, consisting of Berlusconi's Forza Italia, anti-immigrant Eurosceptic Lega, Brothers of Italy, and Us with Italy, won around 37 percent of the vote.