Saudi Arabia has extremely restrictive laws governing the lives of women and curtailing their autonomy. "Under Saudi Arabia's discriminatory male guardianship system," Human Rights Watch says, "every woman must have a male guardian — a father, brother, husband, or even a son — who has the authority to make a range of critical decisions on her behalf. Women are required to receive guardian approval to apply for a passport, travel outside the country, study abroad on a government scholarship, get married, or even exit prison."
Since April 2017, Crown Prince Mohammed bin Salman has taken several measures toward ending many aspects of male guardianship, including directing government agencies not to bar women from accessing services that don't explicitly require a male guardian's consent to the most famous directive: the September 2017 royal decree to allow women to obtain driver's licenses without male consent and to drive without being accompanied by a male guardian, to be implemented June 24, 2018, the Guardian reported.
Ali al-Ahmed, director of the Institute for Gulf Affairs, spoke with Radio Sputnik's Loud & Clear about the development and what it means for the image, so popular in the West, of Salman as a reformer.
"This is a dictator, a despot… everybody else is in jail, the only ones left are the soft, women's rights activists… this kind of mentality doesn't allow for the tiniest [amount] of dissent or difference of opinion," Ahmed told hosts John Kiriakou and Brian Becker. "This is just to show you the real face of Saudi Arabia and the real face of the Saudi crown prince."
"It was not a surprise for me," Ahmed noted. "It was a surprise, maybe, for some people in the West, embarrassing to the Thomas Friedmans of this world … who are touting this guy as a revolutionary. It's disgusting to call this guy a reformer. It is even more disgusting to equate him with reformers who actually did change … like … [former President of Egypt] Gamal abd al-Nasser."
"Saudi bots on Twitter have been publishing the phone numbers of these activists, calling them traitors, and that's basically a death penalty in Saudi Arabia," Ahmed told Sputnik. "The Saudi newspapers are calling them spies, and that's the death penalty."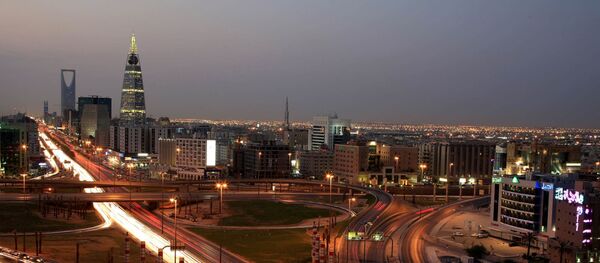 14 August 2017, 17:28 GMT
Ahmed explained how Twitter in particular has been complicit with the Saudi government's agenda, including how they had shut down many of his accounts, even ones "that had zero followers."
"Twitter has killed over 300 hashtags created by these activists — #EndofGuardianship 1,2,3, et cetera — but hasn't shut down the Saudi twitter bots spreading this personal information … nobody but Twitter can kill a hashtag."
The hashtag #AbolishGuardianship was started in July 2016 by Saudi female activists, the Guardian reported, an effective method of organizing, considering 40 percent of the country's 6.3 million Twitter users are women.
Kiriakou framed the situation in the narrative about reform, drawing attention to some particularly heinous details about this crackdown. "The law on woman driving is supposed to change in six weeks — it was heralded in the West as this incredible leap forward for civil rights in Saudi Arabia — well, now all the most prominent women in this movement have been arrested — in fact, one is 70 years old."
"Two, actually: Aziza al-Yousef and Aisha al-Manea," Ahmed responded.
"There is a strong report that the issue of lifting of the ban on women driving will be delayed," Ahmed surmised. "This is very customary in Saudi Arabia; they did it with allowing women the vote, they delayed it by six, seven years, so we might see this because things are not ready, the laws, and they will make excuses."
Becker recalled Salman's two-and-a-half-week visit to the US in March. "When Mohammad bin Salman was here, he came to Harvard, he was greeted by MIT, Dreamworks, Oprah, you name it. It was a lovefest with this 'great reformer' now putting all these people in prison."
Salman worked hard to sell his "Vision 2030" for the economic and social transformation of Saudi Arabia, but he also came, as CNBC noted, with a "shopping list for war," having declared, for example, his open willingness to obtain nuclear weapons if his country's rival, Iran, were to do so, and seeking dual-use nuclear reactors from the Trump administration for just such an eventuality. "He strives for no moral greatness," CNBC observed.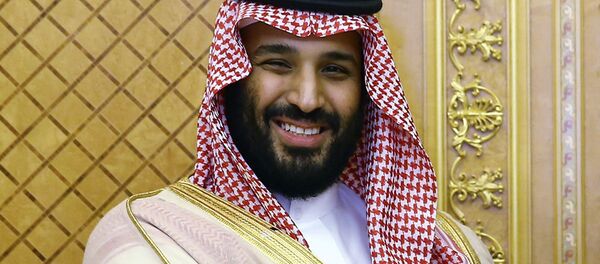 25 November 2017, 00:46 GMT
Friedman, the foreign affairs op-ed columnist for the New York Times, penned a panegyric for Salman in November 2017 in which he praised the crown prince for what he called "the most significant reform process underway anywhere in the Middle East today." Friedman was apparently wooed by "MBS" after he "arrested scores of Saudi princes and businessmen on charges of corruption … until they agreed to surrender their ill-gotten gains." After describing such tepid reforms as digitizing school textbooks and permitting Toby Keith concerts (all-male, of course), Salman, he noted, is a man "whose biggest sin may be that he wants to go too fast."
"He's wrong about everything," Becker observed about Friedman.
Of course, Friedman hedged his bets in his otherwise obsequious paean by noting that "perfect is not on the menu here."
The views and opinions expressed in this article are those of the speaker and do not necessarily reflect Sputnik's position.