Several British football hooligan firms have banded together ahead of the upcoming FIFA world championship "to give the Russians hell," one of the hooligans told the Daily Star Online.
"There's [sic] Geordie blokes who are 50 or 60-years-old, they're going crazy. They can't wait for the World Cup. This is going to be like World War Three, Four, Five, Six and Seven," the hooligan said.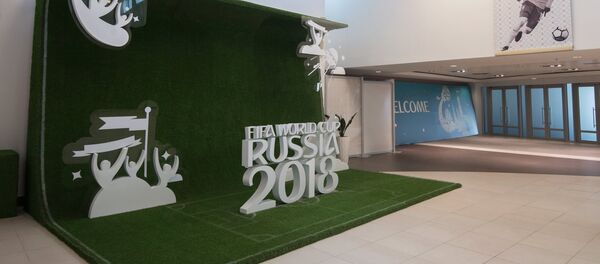 He also claimed that the hooligans will be ensuring the safety of the British fans attending the championship because allegedly "there's no such thing as protection over there," and that they don't care about Russian police.
"As long as we get over there and do what needs to be done, nobody gives a s*** about getting arrested… The only thing that's going to happen is we take the fight to the Russians," the hooligan said.
Some social media users however weren't impressed with the hooligans' bluster, noting that the Brits may be underestimating the opposition, or simply dismissing the whole affair as a "non-story."
I recall that the English didn't get the better of those exchanges. The Russians possess a level of brutality that's only possible from living in Russia. The English hooligans would do best to remember that but such types aren't known for their analytical skills. #WorldCup2018

— Johnny BCCB (@johnhamburger83) 22 мая 2018 г.
This non-story gets dredged up before every major international competition 🙄

— Robert Whitehouse (@Robertwhitehou1) 21 мая 2018 г.
​The 2018 FIFA World Cup, the first such contest to be held in Russia, is expected to kick off on June 14. The championship will be held in football arenas in 11 Russian cities and is scheduled to end on July 15.