"The Emerald Isle" is increasingly seeing banners and posters put up by anti-abortion campaigners showcasing images of kids with Down syndrome; the message beneath reads the following: "In Britain, 90% of babies with Down's syndrome are aborted."
Me: Why are you putting those up outside a school?

Love Boater: Praise the lord

Me: You were asked by Down Syndrome Ireland not to exploit people with Downs Syndrome

Love Boater: *pushes #Together4Yes poster down* Praise the Lord

Remember folks, it's not about religion pic.twitter.com/pcleNbyNsx

— Tony Groves (@Trickstersworld) 19 мая 2018 г.
The move, as well as the abortion debate at large has made the population even more divided, with politicians, the social media community, and especially parents of children with Down's syndrome increasingly voicing their outrage.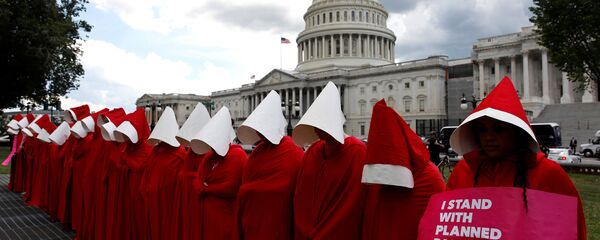 Pro-choice bioethicist Dr. Chris Kaposy, who is father to a son diagnosed with Down's syndrome, has lambasted what he calls a "propagandistic use" of kids like his own son by anti-abortion enthusiasts, who virtually put the vulnerable group into the center of a "contentious political debate," The Guardian reported. Kaposy, whose words are in line with the Irish Prime Minister Leo Varadkar, said that he is opposed to the use of people with disabilities in a bid to curb reproductive rights.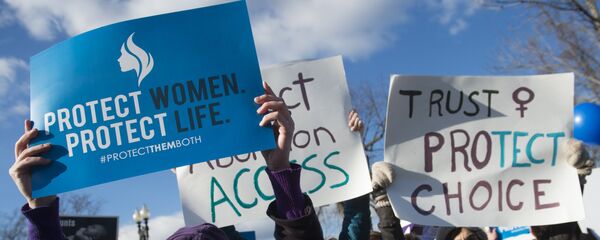 Despite the images put up by anti-abortion groups, Kaposy, a lecturer in bioethics at Memorial University in Canada, claimed that liberalized reforms would not be a pretext for abortions, since in most cases screening tests reveal the syndrome only at 13 weeks and later, and the condition according to him, does not pose fatal health risks to the would-be mother and nor to the embryo.
Most Twitter users echo his line of thought, reacting most emotionally to the unethical use of pictures. Some have reiterated demands made earlier this year by the social organization Down Syndrome Ireland:
Majority Catholic Ireland is currently in a heated debate over legalizing pregnancy termination, which is banned under current laws. Anti-abortion campaigners have tried to make it obvious in their posters that repealing the Eighth Amendment to the Constitution which grants the same right to life to the mother as her unborn kids since they were conceived, would lead to the pervasive aborting of fetuses that are feared to have Down's syndrome.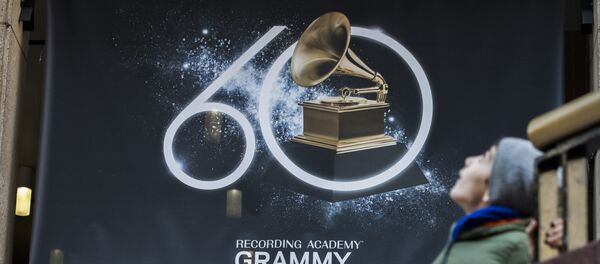 29 January 2018, 23:51 GMT
Ireland has been traditionally considered the most Catholic country in the world,  where the lion's share of the population attend church services, and where divorce, contraception and abortion have been strictly forbidden. In recent years, however, the country has gone through significant secularization, even more so after a 2015 referendum endorsed same-sex marriage. Another vote this week could ease the country's strict abortion laws.
READ MORE: UK Needs Customs Union to Avoid Hard Border in Ireland — Ex-PM
On May 25 Irish voters will speak for or against the repeal of the Eighth Amendment to Ireland's Constitution which protects the right to life of the unborn alongside the mother's, even in cases of rape, child sexual abuse and incest. It means an abortion can be conducted if there are risks to the mother's life, provided pregnancies are no more than 12 weeks along in the process. As of today, each year over 3,000 Irish women and girls have to travel to the UK to get a termination.