A 90-year-old woman, who identified herself as the mother of Sergei Skripal, made an appearance on Russian state television, pleading that the British authorities let her speak with her son via phone – something that she effectively still hasn't been allowed to do.
"I haven't seen my son for 14 years. I want to meet him, to hug my son tightly. I'm ninety years old, I pose no threat to anyone. Please, let me make at least one phone call to my son," she said.
The woman added that she simply couldn't comprehend why her son wasn't allowed to contact her.
"Why won't they let him call me? Why? For what reason? When he was at home, we talked with each other [by phone] every week, but now we can't for some reason. Please, grant him permission so that he and I could talk."
She also asked the British authorities to allow Viktoria Skripal, Sergei's niece, to visit him.
"I cry every day as I wait for a message from my son," the elderly lady said, sobbing.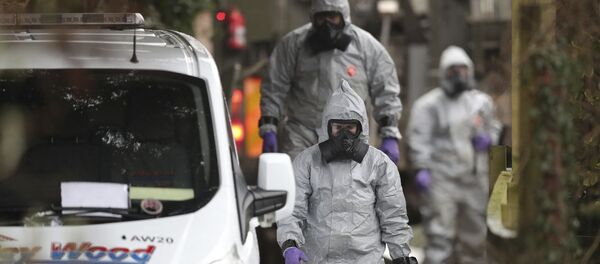 Despite the claim, there have been no official comments from the UK authorities or media reports confirming that Skripal's mother previously asked London to talk with her son on the phone.
On May 18 the British National Health Service announced that Sergei Skripal has been discharged from Salisbury District Hospital.
The exact whereabouts and the fate of Sergei and Yulia, who were released from hospital on April 11, are currently unknown.
READ MORE: UK Authorities Complete Cleanup of Mall in Salisbury After Skripal Incident
Sergei Skripal, a former Russian intelligence officer currently living in Britain, and his daughter Yulia were allegedly poisoned in Salisbury on March 4.
A week later, London blamed Moscow for the attack, which the British authorities claimed was carried out using a military-grade nerve agent called A-234 Novichok.
Moscow denied the allegations and proposed a joint investigation, which the UK refused.