The English-language version of a diary written by the priest who heard the confession of the last Russian Tsar and his family has been published in the United States, the rector of the Russian Saint John the Baptist cathedral in Washington, Father Victor Potapov, told Sputnik.
"This diary, written by the priest Afanasy Belyaev, who heard their confessions when they were arrested by the Provisional government in 1917, is important for historic accuracy," Potapov said on Monday. "It can show Americans the spiritual character of Nicholas II and his family."
The priest who spiritually prepared the Romanovs for their martyrs' death, he added, shows their mood and how they accepted their sufferings without any complaints. The rector said he hoped the book can change the opinion of those in the West who still perceive the Romanovs as cruel autocrats.
"In reality Tsar Nicholas and his family were very warm people who took the Orthodox faith very serious," he said. "Every bit of information on the Romanovs is very important for believers because each document shows us that they were indeed who the church claims they were."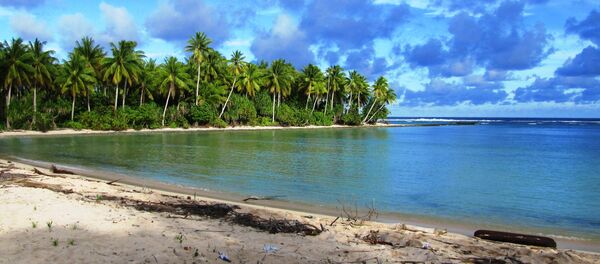 8 February 2017, 15:02 GMT
The Romanov family was canonized as martyred saints by the Russian Orthodox Church outside of Russia in 1981 and then by the Moscow Patriarchate in 2000, Potapov noted.
The book has been published by the Russian Orthodox Holy Trinity monastery in Jordanville, New York which is tightly linked to Saint John the Baptist cathedral in Washington, DC.
One of the parishioners, Evgeniy Vernigora, obtained the diary manuscript from famous Russian historian Alexander Bokhanov and brought it to the West. Protodeacon Leonid Michailitschenko translated it into English and another parishioner, Marilyn Swezey, renowned researcher of the life of Nicholas II, edited the book in which Victor Potapov wrote the preface.
Nicholas II, his wife Alexandra, their five children and other aides and servants were killed by the Bolsheviks on July 17, 1918. Their bodies had been secretly buried in a hole near Yekaterinburg and found several decades later.