New Delhi (Sputnik): The World Bank's two-day consultation with Pakistan on a controversy over India's power plant project on a cross-border river has ended inconclusively on Tuesday. The Kishenganga hydroelectric power plant project on the Neelum River was inaugurated by Prime Minister Narendra Modi on May 19.
Pakistan had sought the World Bank's intervention claiming that the Indus Water Treaty mandates India and Pakistan not to disrupt the natural flow of cross-border rivers.
"Several procedural options for resolving the disagreement over the interpretation of the Treaty's provisions were discussed. While an agreement on a way forward was not reached at the conclusion of the meetings, the World Bank will continue to work with both countries to resolve the issues in an amicable manner and in line with the Treaty provisions," the World Bank said in a statement after a meeting held on May 21-22 in Washington.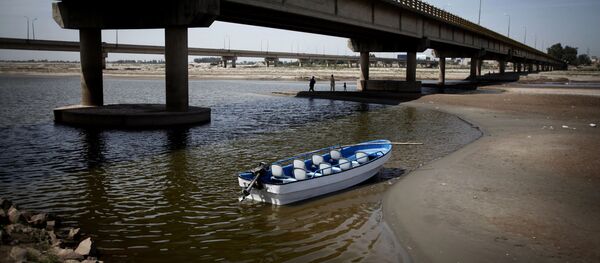 20 February 2017, 12:23 GMT
The World Bank has said that its role in dispute resolution is limited to the extent of designating a mediator.
"As a signatory to the Treaty, the World Bank's role is limited and procedural. In particular, the role in relation to 'differences' and 'disputes' is limited to the designation of people to fulfill certain roles when requested by either or both parties," the statement further reads.
India and Pakistan have been engaged with the World Bank under the Indus Waters Treaty for the last five decades to address current and future challenges of effective water management to meet human needs and achieve development goals.
READ MORE: India Angry With World Bank Move on Water Dispute With Pakistan
India had rejected an earlier suggestion by Pakistan in 2016 to appoint a court of arbitration to review designs of the Kishanganga project, as well as another one on the Chenab. In fact, India believed that the issue should have been addressed a neutral expert, as Pakistan's objections were technical in nature. However, Pakistan had contended the proposal of a neutral expert, arguing that an expert's recommendation would not be binding in nature and the issue would only linger.