"On the Pentagon's disinvitation of Chinese military in RIMPAC exercise, we find that a very non-constructive move, it's also a decision that's taken lightly, it's unhelpful to mutual understanding between China and the United States, we hope the United States will change such a negative mindset," Wang told reporters.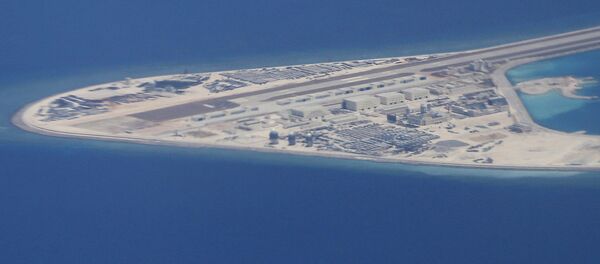 The United States canceled its invitation to China to participate in maritime exercises in the Indo-Pacific region because of Beijing's attempts to militarize the South China Sea, the Pentagon said earlier in the day.
Moreover, the United States has called on China to immediately remove its military systems as well as stop militarizing disputed islands in the South China Sea.
The RIMPAC exercises are held every other year. This year, they will take place June 27-August 2 in the waters near the US state of Hawaii.