Speaking at Queen's University in Belfast later on Thursday, Labor Leader Jeremy Corbyn is expected to point out that his party will never say "yes" to a Brexit deal that stipulates the sides' return to a hard border, according to the BBC.
During his first visit to Northern Ireland since his election as Labor leader in 2015, Corbyn will also underscore the necessity of maintaining an open border which he will say symbolizes peace rather than helping scrap paperwork or tariffs.
READ MORE: Northern Irish Border May Become 'Lawless Space' Due to Hard Brexit
In his speech, he may also tout the Labor Party's proposal on a full-fledged EU-UK customs union which Corbyn will say should prevent Northern Ireland communities from being divided.
Earlier, UK Prime Minister Theresa May stressed that the UK government would ensure the absence of a hard border between Northern Ireland and the Republic of Ireland after Britain's withdrawal from the EU.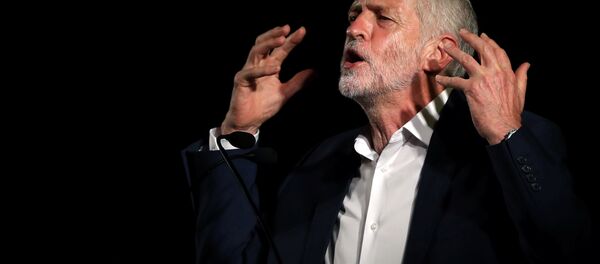 Even though London and Brussels have reached a consensus that there will be no hard border, the sides remain at loggerheads over ways to implement the task.
On June 23, 2016, the United Kingdom voted in a referendum to leave the European Union.
The negotiations between Britain and Brussels are due to be completed by the end of March 2019, but London has been seeking a two-year transition period to smooth the exit, as well as guarantees of a future relationship with the bloc.