The United States is trying to motivate European countries to further sanction Russia, according to the Financial Times, a process the White House says aims to "clamp down on Moscow's moves to subvert Western democracies through disinformation campaigns and cyber attacks."
By this point, it is arguably obvious that "disinformation" and "cyber attacks" are not even serious allegations, just code phrases — comme il faut for Western politics.
Apparently, US President Donald Trump wants to show how tough he is on Russia. Remember, on April 3, Trump said, "We've been tough on Russia. […] nobody has been tougher on Russia," which was immediately mocked by the Washington Times' headline: "Trump has been tough on Russia because he said so."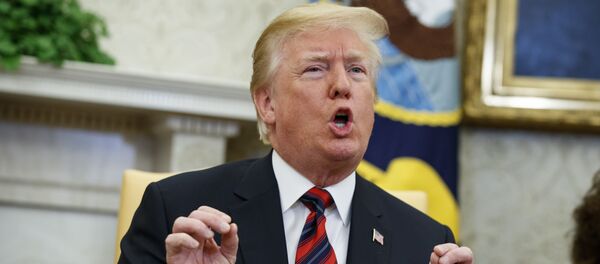 According to FT, Trump's pressure on the EU aims to show the American public that he means business. Outside of bluster for domestic consumption, however, the real pressure is not exactly strong, the newspaper says.
"A senior congressional aide involved in the formation of US-Russia policy said European powers would probably be unimpressed by the relatively low level of the delegation, which comprised technical experts but lacked explicit endorsement from Mike Pompeo, secretary of state," the newspaper reads.
"If you're sitting at the other end of the table, you're not going to take it seriously," the aide said, according to FT.
Trump's trademark move is sending contradicting signals, which makes it impossible to predict his next move. As a US official cited by FT said, it is "not inconsistent for Mr. Trump to suggest a summit with Russian President Vladimir Putin, as he did in March, while simultaneously imposing harsher sanctions."
It's just his method. We saw something similar when Pompeo quietly visited North Korea at the end of March as 45 kept tweeting taunts about Kim Jong Un.
However, there's another twist to the problem: the growing rift between the US and the EU, of which Russian sanctions are one of the disputed issues. The EU itself is split on Russian issues, as many European countries and companies within these countries are interested in conducting business with Russia. Major EU countries such as France, Germany and Italy have already refused to implement the so-called "Global Magnitsky Act," a 2016 law that allows the US government to sanction foreign government officials implicated in human rights abuses anywhere in the world.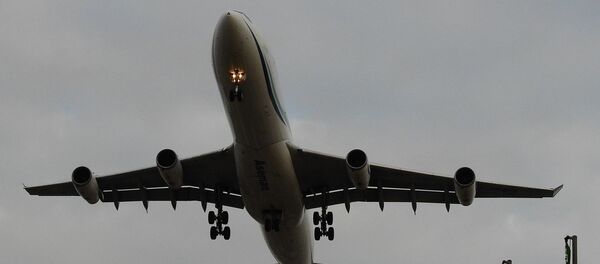 The US and the EU are at odds over Trump's decision to quit the 2015 Iran nuclear agreement, too. Their reaction to the moving of the US embassy in Israel to Jerusalem from Tel Aviv, recognizing Israel's long-standing but highly contested claim to the holy city as its capital, was also widely disapproved of in European halls.
By pushing the sanctions issue, the US might be trying to make a show of force and get its former allies back in line.
According to another US diplomat cited by FT, the US is trying to extract a "voluntary surrender" from the EU.
Characteristic of the American approach, the diplomat said, according to FT, "You guys are going to end up following us. You may have a different discourse to us at this stage. But our resources and resolve will change your course."
And what if they don't? Compulsion rarely works and often leads to escalation. Check on your popcorn stockpile, because you might need more.