"Blocking of assets — temporary restriction of the right of a person to use and dispose of his property; suspension of fulfillment of economic and financial obligations; restriction or termination of the provision of telecommunications services and the use of public telecommunications networks," reads the document published on the website of the President of Ukraine.
Also included in the sanctions list is the RIA Novosti-Ukraine news portal, whose head Kirill Vyshinsk, was recently arrested. Ukraine has also blocked access to the sites россиясегодня.рф, Sputniknews.com, Ria.ru, Rsport.ria.ru, 1prime.ru, and realty.ria.ru, according to the site of the Ukrainian president.
READ MORE: Journalists Across the Globe Slam Kiev for Russian Reporter's Arrest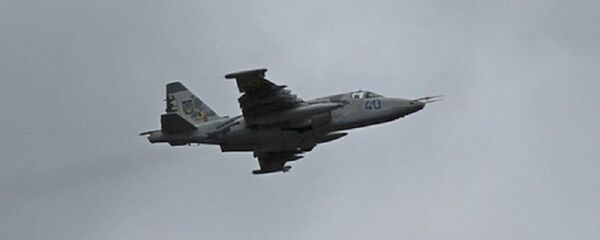 The head of the Russian State Duma's CIS Committee, Leonid Kalashnikov, called for an immediate halt to economic cooperation with Ukraine in response to the blocking of Sputnik and RIA Novosti-Ukraine.
"We need to draw conclusions for ourselves, including starting to take [measures] in economic cooperation with Ukraine, reducing it and stopping it," Kalashnikov told Sputnik.
Commenting on the situation, Rossiya Segodnya director-general Dmitry Kiselev said that Ukraine's decision shows the powerlessness of Kiev authorities which may be preparing to "cleanse" the media space ahead of next spring's presidential elections.
"This shows the powerlessness of the regime which came to force as a result of a bloody coup and failed to establish normal life according to modern democratic canon. There is nothing left for it to do apart from persecuting its own citizens, persecuting journalists, persecuting freedom of speech, banning respected outlets, and, possibly preparing for a cleansing of the media space ahead of the so-called presidential elections," Kiselev said.
Earlier this month, the Ukrainian Security Service (SBU) broke into the offices of RIA Novosti-Ukraine in Kiev. Agency head Kirill Vyshinsky was detained on charges of treason. The SBU accuses Vyshinsky of supporting the self-proclaimed Donetsk People's Republic (DPR) and Lugansk People's Republic (LPR) in Ukraine's war-torn southeast. Later, a court in the Ukrainian city of Kherson ruled that Vyshinsky would be put under arrest.
On May 16, the International Federation of Journalists called on Ukrainian authorities to immediately release Vyshinsky, and condemned Kiev's actions as inadmissible.
Freedom of Press Concerns in Ukraine
The block against RIA Novosti-Ukraine and Russian news resources including Sputnik is another step in a long list of measures affecting press freedoms in Ukraine since the 2014 Maidan coup d'etat. Before Vyshinsky, a number of other Ukrainian journalists have been arrested, killed under mysterious circumstances, or forced to flee their home country.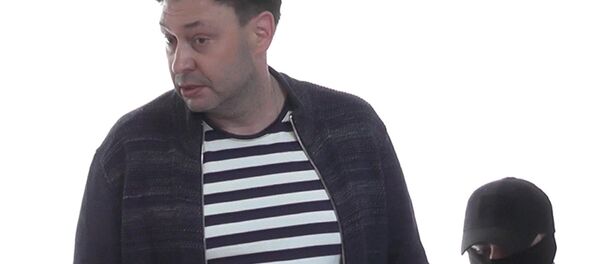 High profile cases include the 2015 murder of well-known opposition journalist Oles Buzina, the 2015 detention of journalist and peace campaigner Ruslan Kotsaba, who urged Ukrainians to resist mobilization for Kiev's military operation in eastern Ukraine, and the arrests of other journalists, including Vasily Muravitsky, Dmitry Vasilets and Yevgeny Timonin, charged with "treason," "supporting terrorist organizations" and other offenses for their opposition journalism or coverage of the civil war in the east.
Over the last four years, Kiev has devoted considerable resources to blocking Russian television broadcasts in the country, and to impeding the work of foreign journalists in the country. The country's authorities have also targeted Russian books, movies and television shows, going so far as to list Russian fairy tales as a threat to Ukraine's national security. In late 2016, President Poroshenko signed a decree restricting access to so-called "anti-Ukrainian content" coming from Russia.
A May 2017 decree targeted Sputnik, Rossiya Segodnya, as well as Russian television channels Zvezda, TVC, NTV, RenTV, RBC and others. Last year, the Ukrainian government also banned Russian social media services Vkontakte and Odnoklassniki, a move which was met with discontent among many ordinary Ukrainians.
This week, on the eve of Saturday's Champions League final between Real Madrid and Liverpool in Kiev, Russian sports journalists have issued an appeal to Ukrainian authorities to release Vyshinsky from his detention, saying his arrest is an infringement of journalists' rights in Ukraine.