Vyshinsky was detained in Kiev on May 15 on suspicion of supporting the self-proclaimed people's republics of Donetsk (DPR) and Luhansk (LPR), and treason. Earlier on Thursday, a Kherson court ruled to place Vyshinsky in pre-trial custody for 60 days without bail.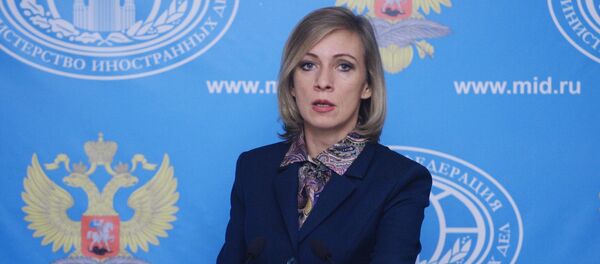 The Russian Foreign Ministry has characterized Kiev's actions against RIA Novosti Ukraine as an outrage. Russian Foreign Minister Sergei Lavrov, in turn, has stated that the actions of the Ukrainian authorities with respect to RIA Novosti Ukraine are unacceptable, while the Russian embassy has delivered two protest notes to the Ukrainian Foreign Ministry demanding that the aggression against media workers be stopped.
Ukrainian filmmaker Sentsov was convicted by a Russian court in August 2015 for plotting terrorist attacks in Crimea. Sentsov was sentenced to 20 years in prison.