Footage of the test, which took place in northern Ukraine, was released on Ukrainian President Petro Poroshenko's social media pages, including Twitter, Facebook and YouTube.
​In the Twitter post, Poroshenko stressed that the "combat capabilities of the Armed Forces have increased significantly" and that defensive weaponry would be used "in the event of Russian offensive on the position of Ukrainian troops."
In a separate tweet the 52-year-old president stated that he was "grateful" to US President Donald Trump, Vice President Mike Pence, Secretary of Defense James Mattis, Secretary of State Mike Pompeo and, of course, the US Senate and Congress for the "firm decision that Ukraine should be armed."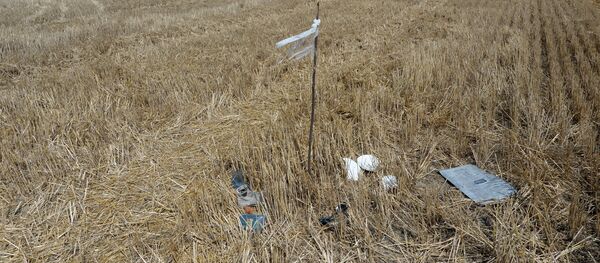 The sale of the US-made missiles was approved in March by the US State Department and they went for the estimated price of $47 million. Included in the sale were 210 missiles and 37 launchers, according to Defense News. The process of clearing the sale to Ukraine was undertaken by the Trump administration in December 2017.
The Obama administration steered clear from providing such support over concerns that selling the Javelin system to Ukraine would make an already tense situation worse. The Trump administration, however, does not take the opinion that Javelin missiles will increase volatility on Ukraine's border.
According to Defense News, the Javelin system, built by the Raytheon Company and Lockheed Martin, utilizes a "high-explosive, anti-tank warhead that is capable of defeating modern armored vehicles by attacking from above."
The Army Recognition website reported that after a Javelin is launched, it "automatically guides itself to the target, allowing the operator to take cover and avoid counter fire. The operator can reposition immediately after launch or reload to engage another threat."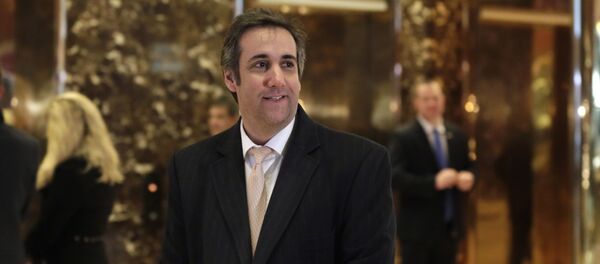 It was also noted that the design of the system allows operators to fire missiles from inside buildings or bunkers.
The system is expected to bolster Ukraine's firepower in the event of increased tensions between Ukraine and the self-proclaimed republics of Donetsk and Luhansk. As Sputnik previously reported, the conflict between the two sides began in 2014 when Ukrainian authorities launched a military operation against the new republics.
Though all parties signed the Minsk peace accords, intended to end fighting, in February 2015, hostilities are still ongoing. According to the United Nations, the conflict has resulted in the deaths of some 10,000 people and injuries to more than 23,500.