The White House is considering dozens of new sanctions against North Korea, which may go into effect early next week, US-based media reported.
According to The Wall Street Journal, the US National Security Council met on Thursday to discuss potential sanctions against Pyongyang, military action and other ways forward.
US President Donald Trump said earlier his decision to cancel the historic summit in Singapore was a setback for North Korea and for the world. The president placed the fault on the hostile rhetoric emanating from Pyongyang but invited the North's leader to contact him if he changed his mind about the meeting.
However, North Korea is still reportedly open for talks with the United States after Donald Trump cancelled the summit over Pyongyang's alleged hostile remarks.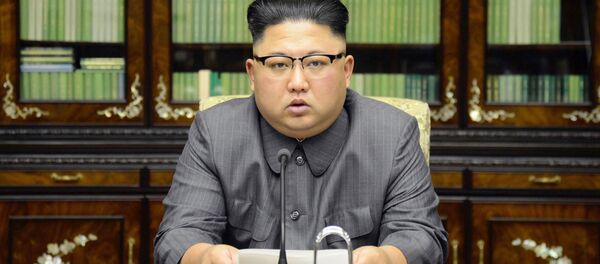 "We express our willingness to sit down face-to-face with the US and resolve issues anytime and in any format," North Korean Deputy Foreign Minister Kim Kye Gwan was quoted as saying by the Yonhap news agency.
The North Korean senior diplomat added that the US decision to call off the summit was not what the world wanted, and urged Trump to meet in order to put an end to "grave hostile relations."
Kim Kye Gwan emphasized that North Korean leader Kim Jong-un had focused all his efforts on preparing for the meeting with his US counterpart in Singapore.
Meanwhile, US Secretary of State Michael Pompeo said on Thursday that the United States would most likely impose new sanctions on North Korea and would encourage other countries to do the same. He said previously DPRK could get relief from sanctions if it gave up its nuclear weapons.
Diplomats to Pursue Dialogue Between Washington and Pyongyang
On Friday, The US and South Korean top diplomats agreed in a phone call to continue dialogue between Washington and Pyongyang, the South's Foreign Ministry reportedly said.
US State Secretary Michael Pompeo and South Korean Foreign Minister Kang Kyung-wha had "in-depth discussions" on North Korea and their path forward, the ministry said, as quoted by the Yonhap news agency.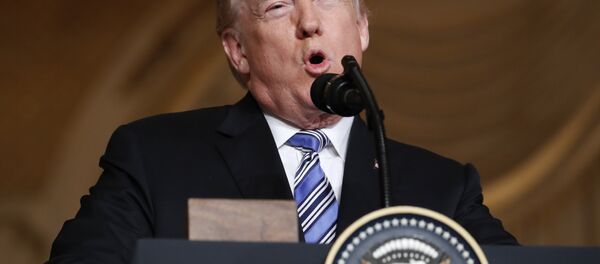 They agreed to continue efforts to "create conditions" for the US-North Korea talks after US President Donald Trump called off the June 12 meeting in Singapore with North Korea's Kim Jong-un.
Meanwhile, Singapore, the host of the called-off summit between North Korea and the United States, said it was upset by the US decision, the island nation's Foreign Ministry stated.
"Singapore regrets that the scheduled summit between President of the United States Donald J Trump and Democratic People's Republic of Korea State Affairs Commission Chairman Kim Jong Un will no longer take place on 12 June 2018," the ministry's spokesperson said.
Singapore Officials hope that efforts to find a path toward a lasting peace and stability in the Korean peninsula will continue, the ministry said Thursday. This sentiment was expressed earlier in the day by Russia, France, South Korea and the UN chief.