"It is also worth mentioning that the United States has not provided satellite images, the presence of which was announced immediately after the catastrophe," Zakharova said as quoted on the website of the Russian Foreign Ministry.
Earlier in the day, the Russian Defense Ministry refuted allegations by the British-based group Bellingcat that Russian intelligence officers were involved in the downing of MH17.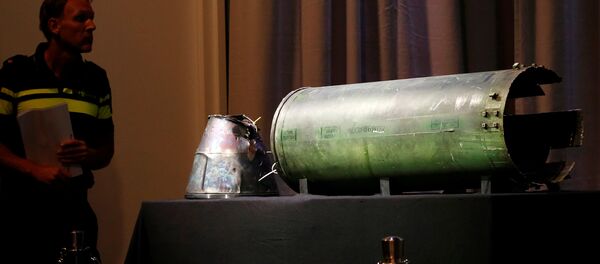 "It is worth mentioning that all speculations of the so-called 'investigators' are based on the old fake with the imitation of the radio interception of a conversation between unidentified persons, which was circulated by the Security Service of Ukraine on July 18, 2014 [the day after the disaster], the ministry said in a statement.
"As for the officers mentioned in the Bellingcat report, they have long been dismissed from the military service. The Russian Defense Ministry has no information about their activities outside the armed forces," the statement said.
On Thursday, the Dutch-led Joint Investigative Team said the missile that downed the aircraft was launched by a Buk system belonging to the Russian Armed Forces. However, Russian Foreign Minister Sergey Lavrov has told his Dutch counterpart Stef Blok that the JIT probe into the downing of flight MH17 had completely ignored important data provided by the Russian side.
The Malaysia Airlines plane crash killed all 298 people on board. The majority of the passengers and crew were from the Netherlands, Malaysia and Australia.