"The Russian Navy will maintain the numerical strength of its grouping in the Mediterranean Sea and it will be efficient and balanced," Korolev told reporters at a floating ceremony.
The Russian grouping in the Mediterranean functions on the principle of regular rotation, while the number of ships in the grouping may vary depending on the tasks, the official underlined.
READ MORE: Russia to Roll Out Hypersonic Missile for the First Time During V-Day Parade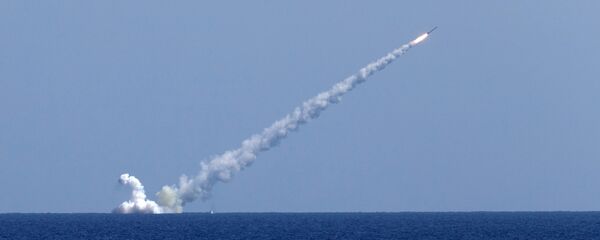 Earlier this month, Russian President Vladimir Putin said that the country's military vessels would be
on permanent standby
in the Mediterranean Sea due to a terrorist threat in Syria.
In the first three months of 2018, the Russian Navy received a nuclear-powered ballistic missile submarine, three ships, two helicopters and 46 Kalibr cruise missiles.
Russia is actively modernizing its armaments and military equipment amid ongoing tensions in international relations. According to the Russian Defense Ministry, it is planned to spend 20 trillion rubles ($352.3 billion) on the 2018-2027 armament program.