Sputnik spoke to veteran US investor and financial commentator Jim Rogers who was at the forum.
Sputnik: We're seeing new developments with US-North Korea relations, we see announcements from politicians, for you as a businessman, what kind of impact does it have? In one of your interviews you've mentioned that you want to do business with North Korea, just how possible is that?
Jim Rogers: I'd like to invest in North Korea but it's impossible for Americans or virtually impossible for Americans, this just means great opportunities are being seized by Russians, Chinese and other people who can do business in North Korea.
READ MORE: 'Trade Wars Between US and China Can No Longer Continue' — Trade Specialist
Sputnik: What kind of business is it?
Jim Rogers: Everything you can imagine. They need tablecloths, soap, electricity, they need everything, anything you can do you can make a fortune in North Korea.
Sputnik: There's a big US delegation at the St. Petersburg Economic Forum and the organizers are telling us that, unlike previous US administrations, this time US officials are actually encouraging US CEOs to take part in the event. Does that mean that we're going to see some changes in US-Russia relations, both business and political?
Jim Rogers: I hope so, I hope in every way relations get better with Russia and the US. This is madness, a madness that Russia and the US aren't friends, they should be, and should be working together.
Sputnik: What are the key global trends that we see in the markets right now? What are the big things to look out for?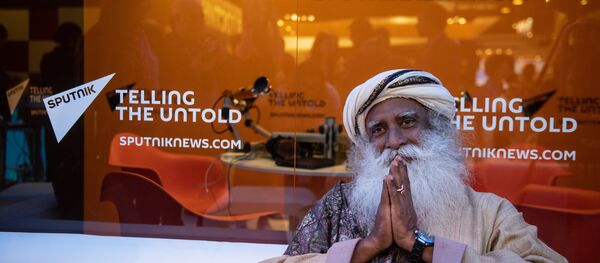 Jim Rogers:
Well, unfortunately, I'm an American citizen and I see that America is pushing China and Russia together, America's pushing China and Iran together, pushing China, Iran, Russia altogether and that's pushing America out of some very major countries in the world. I don't particularly like that because I'm an American and I want to travel, and invest, and play everywhere, and it is getting more and more difficult for Americans.
READ MORE: 'Sanctions Not Absolute Ban on Business': AmCham CEO on Investment in Russia
Sputnik: But it seems that you spend a lot of time in Asia and you're focusing on Asia is it possible to do it in other countries in Asia?
Jim Rogers: I live in Singapore, so sure there are plenty of opportunities in Asia, just fewer and fewer because America is getting in spats with more and more countries. That's all. It's a big world out there, there's plenty left, it is just a shame to be cutting some of these places out.
Sputnik: Is it mostly because of the regulations or is there something else in play?
Jim Rogers: Regulations, sanctions, prohibitions — everything you can think of, it's virtually impossible for an American to say the word Iran, if you can spell it they'll put you in jail, likewise in Russia, it's getting more and more difficult because of sanctions. China, not yet is it difficult but it's getting more and more doubtful, I don't see this as good for America, I don't see this as good for the world.
Sputnik: It's not the first time you're taking part in the St. Petersburg forum, what are the key things you noticed and what are the things to look out for at this event?
Jim Rogers: What I noticed this year, maybe because I'm an American, is there is much more talk about sanctions, trade wars and things like that, impediments to the world economy. I did not hear talk like this in previous years, maybe because it didn't exist in previous years, not in any meaningful way, even last year everybody was opening up more and more, now America is closing off more and more.
READ MORE: 550 Deals Worth About $38Bln Signed at SPIEF-2018 — Russian Presidential Adviser
Sputnik: Doesn't it seem strange that the US is working on more regulations and more restrictions and other countries are requesting free markets?
Jim Rogers: It is, of course, I mean America is "the land of the free" and we're not so free anymore, I mean, you as a Russian can do anything you want around the world, I, as an American, am closed off in many, many countries by the Americans, not by them, but by the Americans.
Sputnik: Is there a chance to have a dialogue with politicians? Even here there are representatives of the US government at this year's forum?
Jim Rogers: I certainly hope somebody is talking, trying to talk some sense. I don't live in the US anymore, so it's more complicated for me, but I hope somebody is talking and somebody is listening. So far it seems that no one's listening, and I say I'm an American, I don't like being forced out of countries by my own government.
The views and opinions expressed by Jim Rogers are those of the expert and do not necessarily reflect those of Sputnik.