Israel has requested Iran to deny any military presence in Syria after Russia said Damascus' forces alone should control Syrian territory near the Israeli and Jordanian borders.
"Our position on Syria is clear. We believe that there is no place for any Iranian military presence, anywhere in Syria," Prime Minister Benjamin Netanyahu told his parliamentary faction in broadcasted remarks.
Benjamin Netanyahu has repeatedly accused Iran of destabilizing the situation in the Middle East.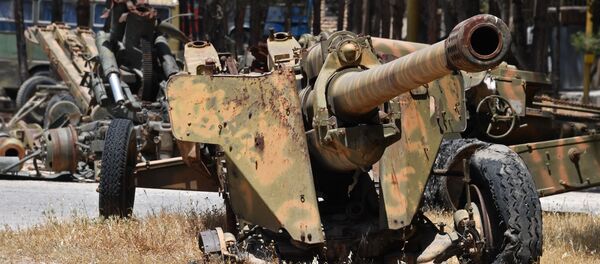 The same stance has been voiced by Israeli officials who stated that Tel Aviv would not allow Iran to turn Syria, which has been engulfed in a civil war since 2011, into its military foothold.
Iran's senior security official has responded that the country's presence in Syria is restricted to an advisory role, and is aimed at countering terrorism at the legitimate Syrian government's request.
READ MORE: Iran to Stay in Syria as Long as Damascus Wants — Tehran
Secretary of Iran's Supreme National Security Council Ali Shamkhani said that as long as the threat of terrorism exists in Syria and the country's legitimate government persists in Iran's advisory presence, and Iran will stay in Syria.