The term "phishing" refers to the creation of fraudulent pages of well-known payment services and other websites in order to steal money.
"Our statistics show spikes in the number of phishing pages during match ticket sales. Every time tickets went on sale, fraudsters mailed out spam and activated clones of official FIFA pages and sites offering fake giveaways allegedly from partner companies," the company's report said.
In late May, the company saw the spread of phishing with offers of cheap flights from well-known airlines, and its analysts warned that the number of fraudulent "favorable offers" from popular hotel booking services may increase soon.
"To make their sites seem credible, cybercriminals register domain names combining the words 'world,' 'worldcup,' 'FIFA,' 'Russia,' etc. (for example, worldcup2018, russia2018, fifarussia). Normally, though not always, such domains look unnatural (for instance, fifa.ucozx.site) and have a non-standard domain extension. So in most cases, a close look at the link in the email or the URL after opening the site should be enough to avoid the bait," the company said.
READ MORE: English Football WAG: 'You Won't See Me Dancing on Tables in Russia' (PHOTOS)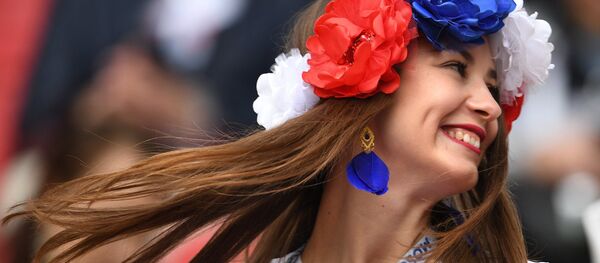 Since the beginning of 2018, the company has prevented about 15,000 attempts to switch users to phishing sites that were somehow related to FIFA and the World Cup, the report said.
The 2018 FIFA World Cup will take place between June 14 and July 15 at 12 stadiums in 11 Russian cities: Moscow, Kaliningrad, St. Petersburg, Volgograd, Kazan, Nizhny Novgorod, Samara, Saransk, Rostov-on-Don, Sochi and Yekaterinburg.