It was Ukrainian social media that first reported that the victim was Babchenko.
"The incident took place on the Nikolsko-Slobodskaya street in the Dnieper district of the capital. The line 102 received a message from the doctors: a woman called them and said that she had found her husband covered with blood in an apartment. The victim has died from the received wounds, preliminary inflicted on his back. The dead person is a Russian citizen born in 1977 who is a host at one of the TV channels," the Interior Ministry stated. The statement indicated that police were headed to the scene.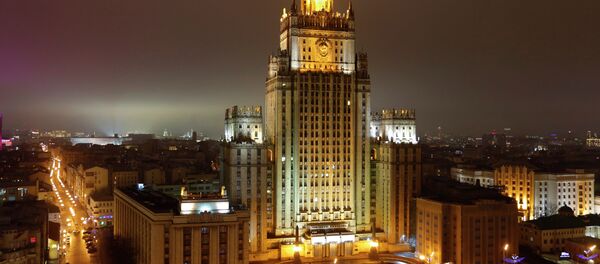 Ukrainian Interior Ministry board member Anton Gerashchenko confirmed that Babchenko had been shot several times in the back in a stairway and died of those wounds.
"The killer was waiting for him on the stairwell at the entrance. When Arkady opened the door to his the apartment, the murderer made several shots in the back of Arkady Babchenko," Gerashchenko wrote in his Facebook blog.
Ukrainian police circulated the Babchenko killer's suspect sketch showing 40-45 y.o. man with grey beard.
The head of Russia's Human Rights Council said the council condemns the murder and will demand that Kiev conduct a thorough investigation. Russia's Investigative Committee has also launched an investigation. Meanwhile, the Committee to Protect Journalists urged a swift and thorough investigation into the murder.
The Russian Foreign Ministry said that Moscow was demanding that Kiev conducted a swift investigation of the murder of the journalist.
"We are demanding that the Ukrainian authorities do everything possible to conduct the investigation swiftly," the ministry said in a statement published on Facebook. Moscow urged the relevant international organizations and non-governmental organizations to control the probe as well.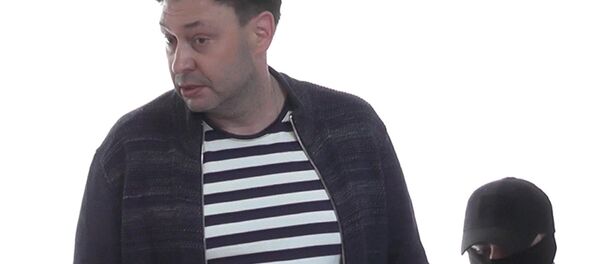 The foreign ministry also noted that media professionals in Ukraine were more and more often facing physical violence or murder threats, but probes never seem to lead to the punishment of the culprits.
In 2016, journalist Pavel Sheremet died when a car he was driving blew up in downtown Kiev. Ukrainian Interior Ministry said the explosion was probably caused by a remote-controlled explosive device. The Russian Foreign Ministry stated back then that Russia was shocked by the murder and hoped that the chain of impunity in killings would be interrupted, recalling the 2000 killing of journalist Georgy Gongadze, the April 2015 shooting death of Oles Buzina, and the deaths of journalists in conflict zones across eastern Ukraine.