Kristian Rouz — The lasting inability of Italy's two largest political parties — League of the North and the Five Star Movement — to form a sustainable cabinet has rocked European financial markets.
Investors say the lingering political uncertainty in one of the largest Eurozone economies could revive the recently-subsided Italian banking crisis, which could, in turn, spread to the rest of the single-currency bloc.
READ MORE: Global Markets in Turmoil as Italy Fails to Form New Government
Italy's political crisis has affected the FX rate of the single currency, as the euro dropped to its 10-month lowest Wednesday. Additionally, Italian bank interest rates sharply increased, whilst international investors pulled out their capital in favor of safe-haven assets — including, but not limited to, US Treasury bonds.
"The way Italy's short-term debt yields are spiking makes you think default risk is on the radar in the market. It tells how grave the situation is," Makoto Noji of SMBC Nikko Securities said.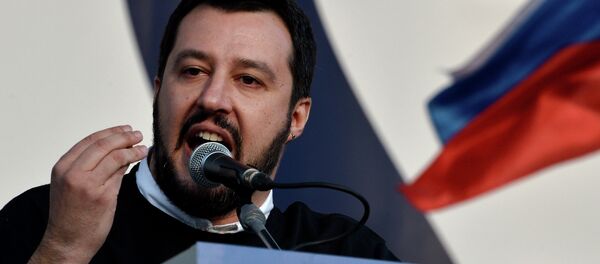 Market participants say yet another general election in Italy — which could possibly take place in July — could result in Italy's decision to eventually leave the Eurozone. The prospect of a so-called Itexit was realistic at the height of the Italian banking crisis in early 2017, but subsequent re-capitalization of the Italian banks appeared to have eased the related concerns.
Now that Itexit is being widely discussed again, investment appeal of the broader Eurozone has taken a blow, as Italy is the bloc's third-largest economy.
"It's a market that is totally in panic", Giuseppe Sersale of Anthilia Capital Partners said. "(there is) a total lack of confidence in the outlook for Italian public finances."
Italy's budget is under pressure as well, as the two populist parties — which recently won the general and regional elections — have promised to increase spending without providing a solid plan aimed at boosting budget revenues. This comes as Italy's debt-to-GDP ratio stands at 131.80 percent as of December 2017 — the world's 4th highest level of governmental indebtedness.
READ MORE: New Italian Interim PM Vows Early Elections if Parl't Fails to Form New Gov't
The yield on Italian 2-year bonds subsequently soared from below zero earlier this month to almost 2 percent, rendering Italian short-term investment outlook increasingly uncertain and volatile.
Italian turmoil has affected overseas financials as well, with American enterprises JP Morgan plummeting 3.7 percent, and Bank of America and Citigroup tumbling about 3 percent in equity trading Tuesday.
"We've seen a steep sell-off in risk assets as the Italian political troubles deepen, with investors seemingly dumping their exposure to Italy," Neil Wilson of Markets.com said. "The big question is whether this is just an Italian problem or one that risks significant spill-over into the rest of Europe."
The main risk is Eurozone's overall elevated levels of governmental and corporate debt. Meanwhile, the European Central Bank (ECB) has maintained its ultra-accommodative policies that combine negative and zero interest rates regimes (NIRP and ZIRP, respectively), meaning the ECB is lacking firepower to suppress any serious risk coming out of Italy, should that be the case.
"What the markets are starting to factor-in is not a default per se but an early election leading to a victory of Eurosceptics and an exit from the euro," SMBC's Noji said.
Back in March, League of the North and the Five Star Movement won 17 and 33 percent of the popular vote, respectively, and their popularity has recently risen in nationwide polling. Five Star represents the impoverished Italian South, whilst the League stands for the interests of manufacturing-reliant North.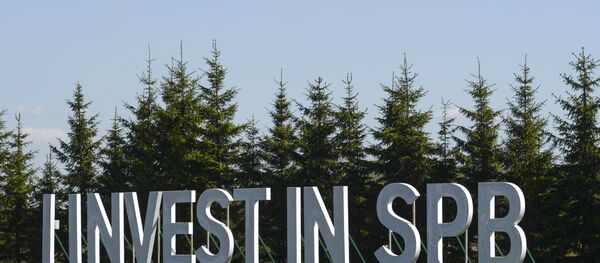 Both the North and South have been greatly disadvantaged by Italy's membership in the euro due to the limits imposed by the ECB on the Italian on monetary policy and currency regime.
Should a snap election take place in July, the two populist parties are widely expected to ditch the euro and start rebuilding Italy's manufacturing base by bringing back a national currency and heavily devaluing it against its major peers.
This would allow for an aggressive expansion in Italian exports, and would also bring overseas capital into the country. However, Itexit would hurt the broader Eurozone, despite France and Germany have pledged reforms aimed at bolstering the bloc's fiscal unity and financial sustainability.
Italian political observers say new independent Prime Minister Carlo Cottarelli will struggle to form a cabinet, and even if he succeeds, it will be an even greater challenge to keep it together. The League and Five Star only have 50 percent of the vote combined, whilst all other parties are firmly opposed to their populist agenda.
This brings a prospect of a snap Italian election even closer.
Views and opinions expressed in this article are those of the speakers and do not necessarily reflect those of Sputnik.