"The construction of Nord Stream 2 is being actively discussed now. How much gas it will deliver is a question, what gas volume will be delivered through Ukraine, and are we ready to preserve the Ukrainian transit, is a question of how much our customers will need now and in the near future," Putin said at a press conference following talks with Bulgaria's Prime Minister Boyko Borissov.
The president went on to say that Russia and Turkey were working out in practical terms the extension of the TurkStream gas pipeline to the European Union through Bulgaria.
READ MORE: Nord Stream 2 AG Receives Notification on Seizure of Assets Upon Kiev's Request
"We have always discussed the issue with our Turkish partners about the possibility of the TurkStream extension to Europe, including through Bulgaria. Yesterday the Turkish president, Mr. Erdogan, reaffirmed this again in our telephone conversation. We are working this out in practical terms with Turkish friends, with Bulgarian friends, I know that certain transport capacities are created in the territory of Bulgaria," Putin said.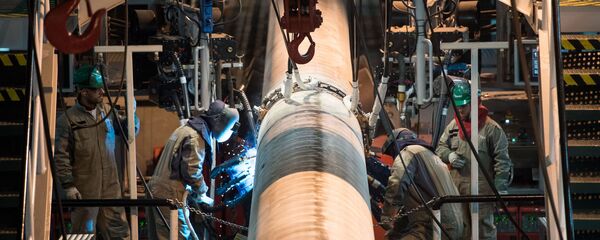 In addition, the president noted that it was possible to extend TurkStream to Europe, as the construction of the pipeline to Turkey was being completed.
In December 2014, Russia abandoned the construction of the South Stream gas pipeline through Bulgaria and replaced it with a pipeline of similar capacity, which later became known as the TurkStream project.