"Air defense of Ansar Allah [Houthi movement] has downed an Apache helicopter of the Saudi army while it was flying over Jahfan in Jizan [province]," the source said.
All crew members have been killed in the crash, according to the source.
Riyadh has not commented on the issue yet.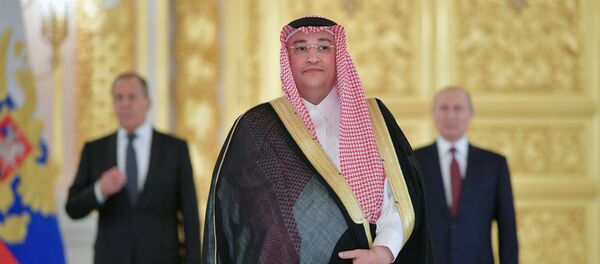 The accident took place hours after Houthi militants claimed they had struck down an Arab coalition drone on Wednesday night over the southwestern Saudi region of Asir.
The attacks occur amid the reported attempts by Yemeni government forces and the Saudi-led coalition to seize Al-Hudaydah, a strategic stronghold of the Houthis and a key entry point for humanitarian aid. As Yemeni Prime Minister Ahmed Daghr stated, cited by Anadolu, the combined troops have already liberated 85 percent of the territory seized by the Houthis.
READ MORE: Yemeni PM: Army Close to Liberating Houthis Strategic Stronghold — Reports
Last week, the spokesman for the Arab coalition reported that Saudi Arabia's air defense forces destroyed a ballistic missile launched by Yemeni Houthi rebels over Jizan province, which regularly comes under missile bombardment of the Houthis. According to Saudi Arabian Envoy to the United States Khalid bin Salman, the Houthis had fired 140 missiles at Saudi targets since the start of the military conflict in March 2015.    
READ MORE: Yemeni Houthi Rebels Shell Government Forces — Reports