A Kaspersky Lab representative told Sputnik that the company intends to appeal the recent verdict delivered by a US court which refused to overturn the US government ban on the company's products.
"Kaspersky Lab is disappointed with the court's decisions on its constitutional challenges to the US government prohibitions on the use of its products and services by federal agencies. We will vigorously pursue our appeal rights. Kaspersky Lab maintains that these actions were the product of unconstitutional agency and legislative processes and unfairly targeted the company without any meaningful fact finding," he said.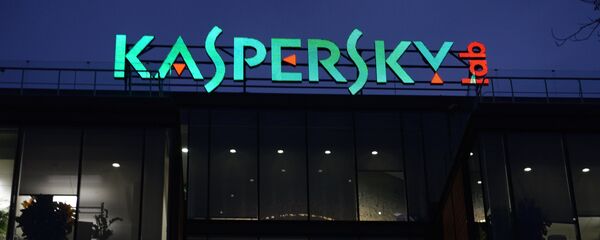 He added that the court's decisions "have broad implications for the global technology community" due to "the lack of evidence of wrongdoing by the company and the imputation of malicious cyber-activity by nation-states to a private company."
Kaspersky Lab reps also invited all concerned parties to review their company's workings – including code bases, the creation of software updates and customer data processing — via their Global Transparency Initiative, "all verified by an independent third party."
"Kaspersky Lab strongly believes that open dialogue and cooperation can help all the parties to move forward and find the best ways to strengthen national and global cybersecurity policy and best practices. We believe that our expertise and threat intelligence makes the cyber world a safer place as we detect and neutralize all forms of advanced persistent threats (APTs), regardless of their origin or purpose," he surmised.
Earlier, the US District Court for the District of Columbia dismissed two lawsuits filed by Kaspersky Lab against the federal government for ordering all agencies to remove products made by the company from their networks.
READ MORE: US Judge Dismisses Kaspersky Lab Lawsuit Against US Government Ban
The court document, filed by US District Judge Colleen Kollar-Kotelly, said that while removing Kaspersky Lab products from US government networks might have adverse consequences; this does not make the action unconstitutional.
The US government moved to ban the use of Kaspersky Lab products by its agencies over concerns about Russian-made software being present in government networks amid claims of Russia's alleged interference in the 2016 US presidential election.
Kaspersky Lab refutes these accusations and insists that it is an independent company that never worked for the government or engaged in any acts of cyber-espionage.