The meeting at Downing Street took place on Wednesday and was attended by business leaders from 13 major UK and EU companies, including Volvo, BP, Nestle and BMW Group.
"The uninterrupted flow of goods is essential to both the EU and UK economies. This must be frictionless as with a customs union. We need clarity and certainty, because time is running out. Uncertainty causes less investment," the business leaders said in their joint statement after the meeting with May, as quoted by The Guardian newspaper.
According to the press release published on the UK government website, during the meeting, May recognized the need to ensure certainty for businesses. The prime minister also noted that in March, London and Brussels had reached an agreement on the so-called implementation period, which stipulates that the United Kingdom would temporarily stick to the EU regulations after Brexit.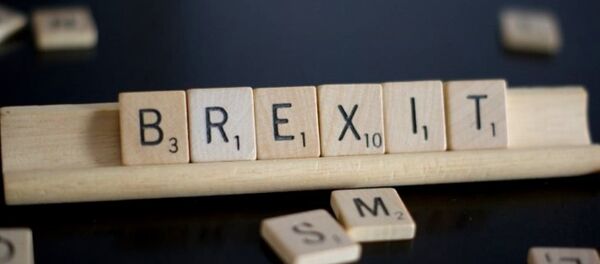 May also emphasized the importance of ensuring that future UK-EU trade deals would be smooth, and expressed her commitment to avoiding a hard border between Northern Ireland and Ireland, as well as pursuing an independent UK trade policy.
The United Kingdom is set to leave the European Union before March 29, 2019. Since June 2017, the two parties have been conducting talks on the agreement on the UK withdrawal from the bloc.