The coach of the Spanish Real Madrid football club, Zinedine Zidane, has announced his decision to leave his post.
Speaking at a press conference, Zidane said that he felt it was the right moment — for him and for the club — to make a change.
The president of Real Madrid, Florentino Pérez, said at a press conference that Zidane's decision was unexpected.
"It's a sad day for me, fans and the players. Zidane knows that I've wanted to see him in the team as a player as well as a coach. I would want him to stay forever, I wanted to urge him to do so. But I understand that it's his final decision. I just want to remind him that this club is his home and family," Perez said, cited by the Spanish sport newspaper Marca.
Just minutes after the announcement, "Zidane" got to the world's trends on Twitter as thousands of users shared the news, expressed their grief and wished all the best to him.
​Some applauded another stunt from him…
​…or chose to joke about his recent success.
​Other suggested what's behind, pointing at the Russian meddling.
​The decision comes just days after the club won its third title in a row of the European Champions League tournament.
Separately, media reports suggested that Real Madrid's striker and football superstar Christiano Ronaldo hinted at his own decision to leave the club, with no official confirmation following yet.
READ MORE: Cristiano Ronaldo Hints at Leaving Real Madrid This Summer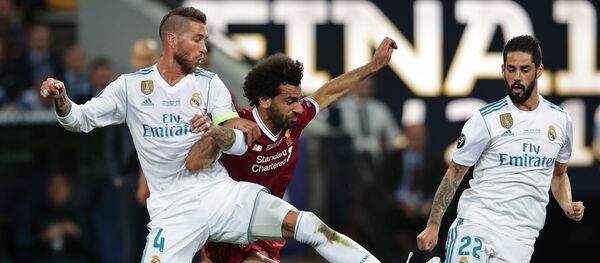 Zinedine Zidane, 45, has been the trainer of Real Madrid, for which he used to play as a striking midfielder prior to finishing his carreer as a fooballer, since 2016. Over these years, the French football, also known as "Zizou" has helped Real Madrid win three consecutive UEFA Champions League titles and one La Liga championship in 2017.
When hired back in January 2016, football observers speculated that Zidane lacked the experience to manage the legendary Spanish club as this was his first major head-coaching job, however, the doubts quickly disappeared amid breathtaking victories of the Royal club.