On Wednesday evening, a cyclist lunged at a vehicle with a massive "zombie knife" in the south London area of Croydon after its driver performed a dangerous maneuver, forcing him to swerve in avoidance.
The attacker managed to breakthrough one of the vehicle's windows, and the driver subsequently fled the car in fear of his life.
READ MORE: WATCH Gang Fight Involving Machete Breaks Out in Birmingham City, UK
The horrifying dashcam footage was posted on social media today and has left many Londoners in shock.
The Metropolitan Police Service (MPS) said no arrests have been made in connection to the incident so far, and they are appealing for anyone with potentially useful information to come forward.
"Police were called on Wednesday, May 30 at around 5pm to reports of males smashing a car window in London Road, Croydon. Officers attended and established that the driver of the car was approached by a male in possession of a knife who smashed his window," a MPS spokeswoman said in an official statement.
Scotland Yard identified the victim as a 19-year-old man and said he didn't sustain any injuries in the attack.
Parts of the UK, particularly London, have witnessed a surge in violent crime, with stabbings skyrocketing in many major cities.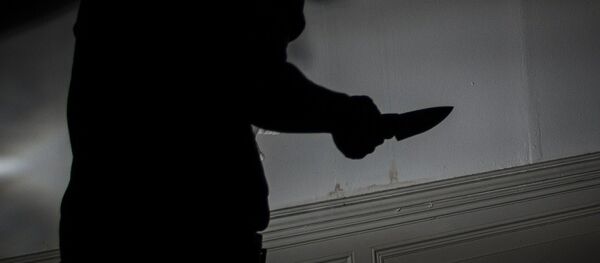 So far this year, over 65 people have been murdered in Britain's capital, prompting outrage and criticism of the
UK
government's slashing of the budgets of local police forces.
Politicians and police chiefs have called on the government to reverse these cuts and austerity measures, but Westminster has denied allegations that the spike in violent crime is because of their policies, and has made no indication it will reverse the budget cuts in the interest of public safety.
READ MORE: UK Labour Party Blames Conservatives for Surge in Violent Crime