"The meeting will take place next week, at the level of deputy ministers. From the Russian side, [Russian Deputy Foreign Minister Mikhail] Bogdanov will participate," the source said.
READ MORE: Russian MoD: Hundreds of Militants Leave Syrian De-Escalation Zone Over 24 Hours
Earlier in the week, other sources told Sputnik that participants of these talks would suggest handing over the control over Syria's southern de-escalation zone to the Syrian government and the Russian military police, after the local militants laid down heavy weapons. The meeting is expected to be focused on preventing Iran's presence in the area – main concern of the neighboring Israel.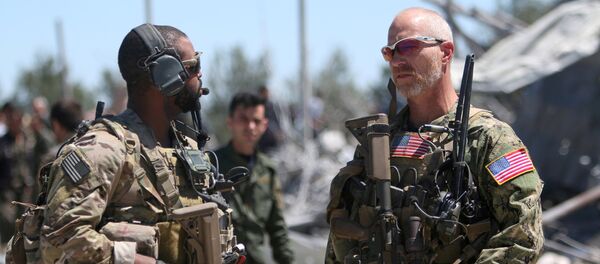 On Monday, the Israeli media reported, citing sources, that Israel and Russia had reached an agreement to deploy the Syrian government forces in the border area in southern Syria, excluding the forces of Iran or the Hezbollah movement from the area. Russian Deputy Foreign Minister Mikhail Bogdanov said the following day that he was unaware of any such agreement between Russia and Israel, but confirmed that the meeting between Russia, the United States and Jordan was going to take place in Amman, without specifying the exact date and level.